Illegal Immigration 2015: California Issues 76K Drivers Licenses To Undocumented Immigrants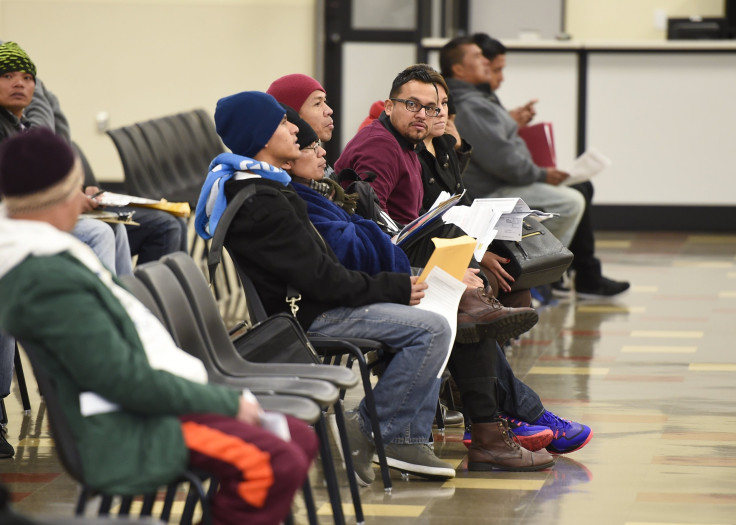 The California Department of Motor Vehicles said it has issued 76,000 driver's licenses to undocumented immigrants since a new state law extending legal driving privileges took effect in January, according to a report by a TV station in the state's capitol. California, which has one of the nation's largest populations of undocumented immigrants at 2.6 million, became the 10th state to allow formerly undocumented immigrants to drive legally. The KCRA-TV report said more than 452,000 undocumented immigrants had applied for a license in January. The numbers reflect ongoing efforts by some federal and state officials to push people who came into the country illegally out of the shadows without the threat of deportation.
Immigration advocates have lobbied for licenses and other forms of identification for immigrants for years. California's DMV had estimated 1.4 million undocumented immigrants would apply for a license over three years, the Sacramento Bee reported. During the month of January, 366,000 people visited DMV offices and 415,000 written or road driving tests were administered, according to the Bee's report.
"We don't really have anything to compare it to," said California DMV spokesman Jaime Garza.
More recently, the popularity of a program extending identification cards to New York City undocumented immigrants vastly exceeded officials' expectations. On Monday, NYC Mayor Bill de Blasio said more than a quarter-million New Yorkers had made appointments to sign up for IDNYC, a card that gives residents access to basic services and is valid for interactions with police.
New York City's program is similar to nearly a dozen programs in other U.S. cities, including San Francisco, which has the largest program; as well as Los Angeles, Washington, D.C., and New Haven, Connecticut. Other states granting driver's licenses include Colorado, Illinois, Maryland, New Mexico and Utah.
Critics have blasted the ID and driving laws for undocumented immigrants as a reward for flouting immigration laws. President Barack Obama last year offered to defer deportation actions and offer work permits to an estimated five million undocumented immigrants if they registered with the government. The policy goes into effect on Feb. 18. Republican leaders in more than half the U.S. states sued the Obama administration to stop the president's executive actions on immigration. A federal judge in Texas was expected to issue a ruling soon.
© Copyright IBTimes 2023. All rights reserved.