Illegal Immigration 2015: Colorado Considers Funding For Immigrant Driver's License Program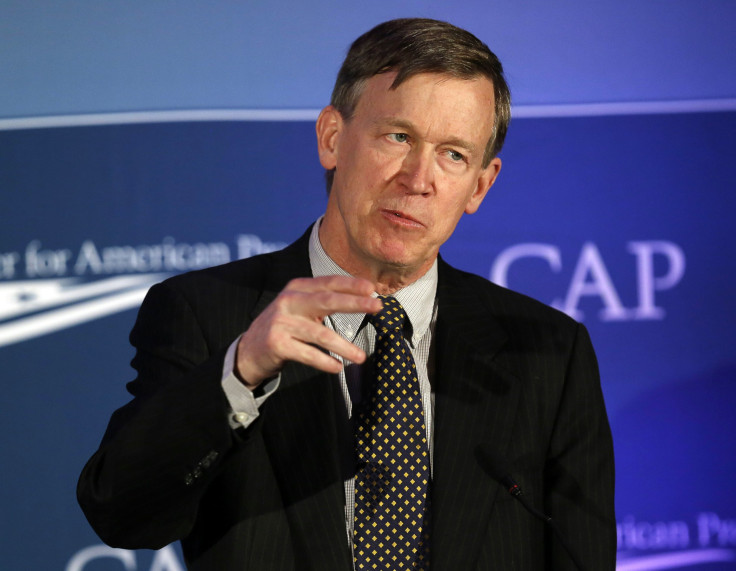 Colorado Gov. John Hickenlooper is set to consider a bill that would give more funding to a program that allows immigrants to get driver's licenses no matter their legal status. The Associated Press reported Monday that the state Senate and House passed the compromise, bipartisan deal, and it's now on Hickenlooper's desk. The governor is expected to approve it.
The spending bill would give Colorado's Department of Motor Vehicles permission to use $66,000 to keep open three offices offering the program. Immigrants have to pay $50.50 to apply for their licenses and identification cards, and that's where money for the staffing comes from. "This isn't taking a penny out of the General Fund," Hickenlooper told reporters earlier this month. "We're not talking about taking taxpayers' money."
The state legislature has to give the OK for the DMV to use the fees for this purpose, and that's proven tricky. Colorado Democrats approved the program in 2013, when the party dominated both chambers. But after Republican leaders came in control of the Senate in January, they blocked Democrats' request for more money to continue and expand the program, and funding for most of the offices was halted while the politicians debated.
Organizers asked for $166,000 to restore funding to five offices, but in negotiations leaders decreased the agreement to $66,000 for three, according to the Denver Post. That's the bill now on Hickenlooper's desk. "It's one of those things where nobody is ever happy," Rep. Millie Hamner, D-Dillon, told the Post.
If they don't get funding, four of the five DMV offices will not be able to stay open. The only one left will be in Denver, and it can only serve about 15 people a day, the Durango Herald reported.
More than 8,000 driver's licenses have been issued through the program, which was started in an effort to make roads safer. The idea is that if an immigrant has a license, he or she is more likely to get insurance and their vision checked.
© Copyright IBTimes 2023. All rights reserved.