Illegal Immigration 2015: Immigrant Activists Protest Deaths Of ICE Detainees In Phoenix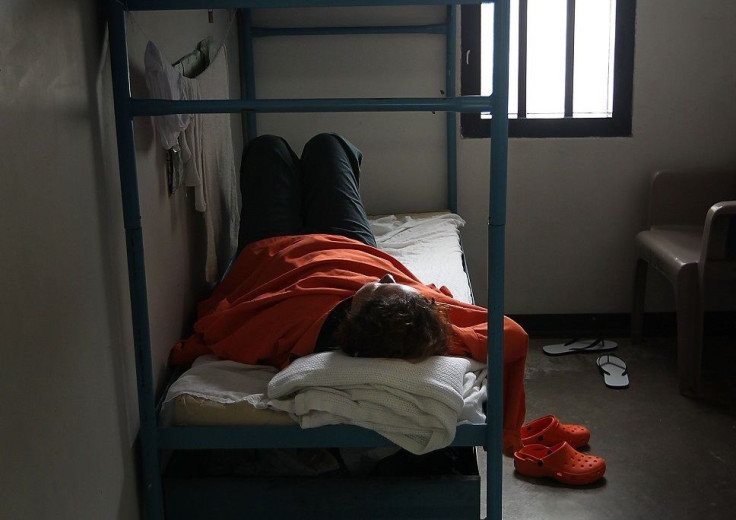 An Arizona immigrant rights group has taken up the cause of 200 undocumented immigrant detainees who began a hunger strike after the deaths of two detainees at a for-profit detention center. Puente, a Phoenix-based immigrant rights organization, said it would demonstrate on behalf of the detainees at the local Immigration and Customs Enforcement (ICE) office on Monday to demand answers about treatment and conditions of the detainees.
The detainees launched the hunger strike in response to two recent detainee deaths, allegedly caused by guards' use of excessive force at the Eloy Detention Center. The private facility is run by the Corrections Corporation of America.
Puente said it is calling for an independent investigation into the deaths of José de Jesús Deniz-Sahagún and a second man, whose death has not been confirmed by ICE officials. The group also wants improved conditions for detainees, including adequate medical and mental health care, legal resources and an end to detainee work, according to the outlet Fight Back News.
Deniz-Sahagún, a Mexican national who died in custody at Eloy, was found dead in his cell and did not show signs of injury by a guard or another detainee, ICE officials said, according to the Huffington Post. Detainees who joined the hunger strike Saturday said they believe guards beat Deniz-Sahagún and left him to die in solitary confinement.
Detainees also claimed they faced immediate retaliation for launching the hunger strike -- some were left in the hot sun with temperatures over 100 degrees for six hours without water, according to the Fight Back News report. When protesters outside of the facility demanded emergency services for the hunger strikes, the aid didn't arrive for another four hours, Puente alleged.
The immigrant rights group said detainees have been threatened with solitary confinement if they continued their demonstration against the deaths and the $1 per day they receive for enforced work at the detention center.
© Copyright IBTimes 2023. All rights reserved.