Kalief Browder Suicide: Did Solitary Confinement Kill Him? Advocates On The 'Torture' Of Juvenile Detainees At Rikers Island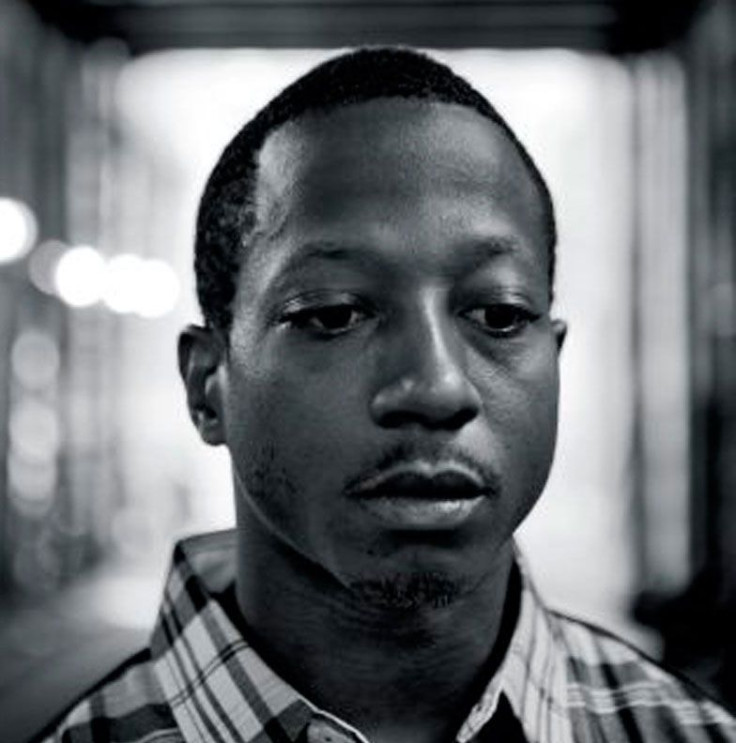 When New York City Councilman Daniel Dromm first visited Rikers Island three years ago, he entered a cell to get a sense of what it was like to be detained there. It was the same kind of jail cell Kalief Browder was thrown into in 2010, at age 16, after being accused of stealing a backpack.
Although Browder was never convicted, and maintained until the end that he didn't do it, he spent three years at the notorious New York jail, two in solitary confinement, awaiting trial because his parents couldn't afford his bail. He attempted suicide several times there. His charges were dismissed -- without a trial -- and he was released on May 29, 2013, by a judge known for dismissing cases that had been backlogged for years. And even though he was beginning to get his life back together at age 22 and had celebrity advocates including Jay Z and Rosie O'Donnell, Browder committed suicide on Saturday, a tragic coda to a life whose story was powerfully reported by Jennifer Gonnerman of the New Yorker.
It's hard not to connect his suicide directly with the psychological fallout of being incarcerated for three years in an adult facility, with regular beatings caught on surveillance video by guards and other inmates, and spending two years in solitary confinement. Juan Méndez, of the United Nations' special rapporteur on torture, has said unequivocally that juvenile solitary confinement is torture.
"For adolescent inmates, Rikers Island is broken," U.S. attorney in Manhattan Preet Bharara said at a news conference after looking into the conditions for male detainees at Rikers in August. "It is a place where brute force is the first impulse rather than the last resort, a place where verbal insults are repaid with physical injuries, where beatings are routine while accountability is rare."
After the Justice Department gave a scathing review of what they called a "culture of violence" there, Dromm was able to get a bill passed he'd failed to with the Bloomberg administration which called for transparency at Rikers. Last August, the New York City Council approved the bill, which requires corrections officials to publish regular reports posted on the Department of Corrections website about who is in solitary confinement in city jails and at Rikers Island.
And in September, Rikers Island announced it was eliminating solitary confinement for 16- and 17-year-old detainees. Many questions remain about whether or not the system should be incarcerating 16-year-olds at all, often for minor crimes, or if solitary confinement has a place in the U.S. in the 21st century.
Charles Dickens Meets Guantanamo Bay
"It was horrible," Dromm told International Business Times regarding his brief jail cell visit at Rikers Island. "I still get emotional when I think about what I saw. The conditions Kalief must have endured is hard to describe."
"It was claustrophobic. It smelled like urine. There was graffiti on the walls and the paint was peeling," said Dromm. "The bed was filled with dirt, grease, grime, and the blanket was covered with mildew and mold. And this was what they were willing to show me! With one small window and locked doors -- I couldn't imagine spending 23 hours a day there. Imagine being stuck in your bathroom alone for 23 hours a day."
Although the official word is that detainees can leave their cell for one hour a day, Dromm said 24 hours a day is often the reality for juvenile detainees in solitary confinement. According to Dromm, corrections officers often try to wake detainees at 4 a.m. for their one hour of recreation time, and they often choose to continue sleeping instead. Dromm said he would rather use "detainee" than "inmate," since Browder, like many other juveniles at Rikers, was there awaiting trial and should have been considered innocent until proven guilty.
The effects of solitary confinement on the human mind have been studied extensively.
Dr. Rami Kaminski, professor of psychiatry at Columbia University, has worked with those housed in solitary confinement. "It's a form of sensory deprivation," he told IBTimes. "There's noise, but no interaction with a human voice. That can be extremely scary. We get our reality check from other people."
Symptoms, some of which show up within hours, include: visual and auditory hallucinations; paranoid thought; regressive breakdowns that cause detainees to throw feces or lay in a fetal position. "It can leave people with PTSD (post-traumatic stress disorder). They develop panic disorders, claustrophobia," said Kaminski. "Solitary confinement should not exist. Crowd control doesn't have to be brutal force. In general, our penal system needs to find cues on how to handle inmates with behavioral psychologists rather than the Spanish Inquisition."
"Being home is way better than being in jail," Browder told Gonnerman when she saw him last. "But in my mind right now, I feel like I'm still in jail, because I'm still feeling the side effects from what happened in there."
Raise The Age
Any day now, a bill might pass in the assembly in Albany, New York that ends the automatic prosecution of 16-to-17-year-olds, raising the age someone can be considered an adult to 18.
New York and North Carolina are the only states that prosecute all youth as adults when they're 16 years old. In 2013, over 33,000 16-and 17-year-olds were arrested as adults in New York State. And young people housed in adult facilities are 36 times more likely to commit suicide than if they're housed in juvenile detention centers, according to Raise the Age, which raises awareness about the issue of the incarceration of young people in adult facilities.
For Angelo Pinto of Correctional Association of New York , founded in 1844, who advocates for juveniles in the system, being "tough on crime" doesn't always yield the intended results.
"Years of research shows that putting a young person in an adult system increases their chances exponentially of 'recidivating' or reentering the system," Pinto told IBTimes. "Brain development research has indicated that the brain doesn't reach significant development until the age of 25. They're still in the formative stages. What we're saying when we put a 16-year-olds in with adults, is: We're going to take you out of the community and put you in a hyperviolent, restrictive environment, and we expect you not to commit any crimes when you get out."
For Browder, solitary confinement punctuated by hyperviolence, indefinitely imposed, made him turn violence against himself long after he got out, in spite of all the support he got after his case made headlines.
"Rikers should be shut down completely," said Dromm. "But 16 - to-18-year-olds, they shouldn't be there. It's an easy first step for the administration to take. The torture Kalief endured could have an impact if it's imprinted in people's minds. Here's a 16 year-old-kid, accused of a crime he insisted to his own detriment he didn't commit. The government didn't even have a witness against him. I say all New Yorkers are responsible for Kalief's death. We have a moral obligation to speak up."
FOR FREE to continue reading
✔️ Unlock the full content of International Business Times UK for free
offer available for a limited time only
✔️ Easily manage your Newsletters subscriptions and save your favourite articles
✔️ No payment method required
Already have an account?
Log in
© Copyright IBTimes 2023. All rights reserved.