Illegal Immigration 2015: Most DACA Eligible Filipinos Not Applying For Deferred Action, Study Finds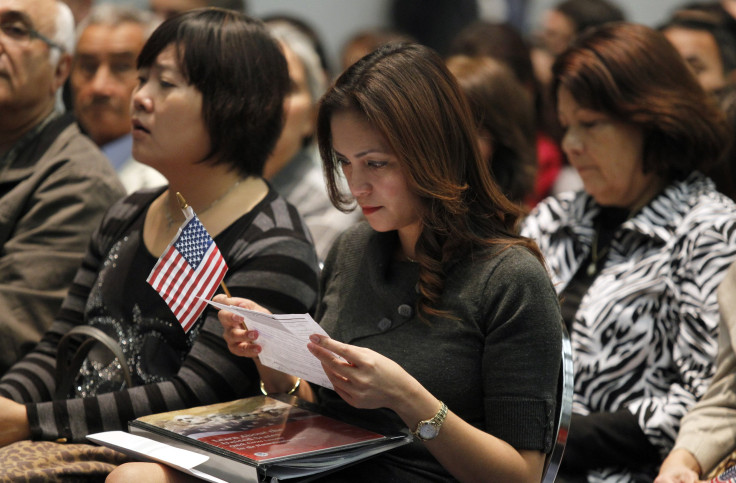 While many undocumented immigrants wait to see what comes of the U.S. government's appeal of a federal judge's halt of President Barack Obama's expanded program temporarily relieving applicants from deportation, there remains a segment of young, undocumented Asians who are saying they hadn't planned on applying anyway. Only 1 in 4 eligible, undocumented Filipinos living in the U.S. has applied for the Deferred Action for Childhood Arrivals, or DACA, as of March 2014, according to a study of government data by New America Media, an ethnic news media agency.
Some were citing their distrust of government programs and their disappointment in how previous immigration programs affected other members of their community. That so many among the 15,000 eligible Filipinos nationwide are seemingly hesitant to apply has some community activists and Philippine government officials worried about the potential risks that community could face, without widespread participation in the expanded federal protections.
"Let's not be scared," Jamie Ramon Ascalon, the Philippines deputy consul general, told Balitang America, a Filipino news program, on Tuesday. "Let's trust the program and you can come to the Philippine Consulate whether it's expanded DACA/DAPA or even if it's AB60 if they have questions about the driver's license." (DAPA refers to the Deferred Action for Parental Accountability program, while AB60 refers to the California state legislation that allows undocumented workers to obtain a driver's license.)
There are statistics to support the overwhelming benefits to receiving deferred action through a 2012 version of Obama's program. With work authorization and access to government-issued identifications, 45 percent of program recipients have increased their earnings, 49 percent opened their first bank accounts, 57 percent received a driver's license, and 64 percent reported feeling a greater sense of belonging, according to the Balitang America report.
Last month, a federal judge in Texas blocked implementation of Obama's expanded executive actions that would have removed an age cap, and offered parents of children born in the U.S. a three-year relief from deportation. Immigration lawyers are trying to combat a message that the federal judge's hold of the program endangers undocumented immigrants who were already eligible for the 2012 program.
© Copyright IBTimes 2022. All rights reserved.
FOLLOW MORE IBT NEWS ON THE BELOW CHANNELS