'I'm Looking Forward To It,' Seth Rollins Says About Facing Longtime Rival Again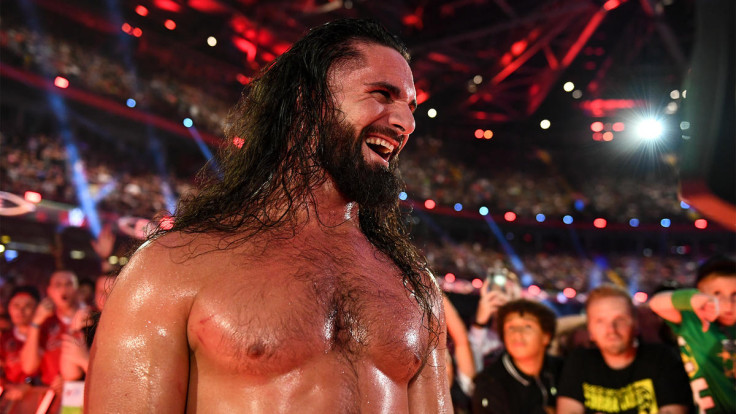 KEY POINTS
Seth Rollins and Roman Reigns' careers have been inseparable since bursting onto the scene
Rollins believes he and Reigns have one more story to tell due to their long history
WWE creative will likely have a tough time selling a story they have told many times
Seth Rollins and Roman Reigns' WWE careers have been intertwined since they were put together by upper management to form The Shield and while that group has long been gone, Rollins could not shake the feeling that they will enter into another program.
The constant main event player, alongside real-life partner Becky Lynch, made an appearance on ESPN's First Take to promote the upcoming Money in the Bank pay-per-view happening on Saturday, July 1 and was asked whether he and Reigns might clash once again.
"Yeah, it's inevitable. Our story starts in 2012. We came in together. We broke in together as a team and have gone our separate ways, but we're both at the top of our games. Entering our prime, right in the meat of it. Both World Champions at the same time on separate brands - him on SmackDown, me on Raw," Rollins said.
"I think inevitably we're going to cross paths again. We have to. I'm looking forward to it. He's on an incredible run right now, one of the longest title reigns of all time."
As Rollins noted, since the trio, also featuring Dean Ambrose (John Moxley in All Elite Wrestling), broke out onto the scene, fans immediately gravitated towards The Shield thanks to their unique entrance that forces fans around the arena to look towards their direction as they make their way down the ring.
Add in the cool factor that they had plus the solid chemistry they built, WWE was printing money and the company knew it.
Their time would end thanks to a Rollins betrayal and though they have had multiple reunions in the past, their paths have since divulged as they all had their spots on the card to fill–and most especially when Ambrose left for AEW.
Rollins would go on to feud with the likes of Logan Paul and Cody Rhodes while Reigns would continue his romp of the singles division on his way to capturing the undisputed WWE Universal Championship and having a reign befitting the "Tribal Chief" character.
The former stablemates have feuded many times over the past couple of years, the most recent being at the Royal Rumble pay-per-view in January 2022, which Rollins won by disqualification.
In Rollins' eyes, Reigns has not beaten him cleanly yet and slyly hinted that it may be the storyline WWE could go with if they decide to rehash their story one more time.
"Along the way, there's only been one guy he hasn't been able to put away and you're looking at him. If it comes down to it, we're going to have to tangle one more time," Rollins declared.
Should WWE decide to go to that well once more, the creative team will need to put together one of their best stories since fans have previously expressed their distaste for rehashing storylines, especially one that they have seen one too many times.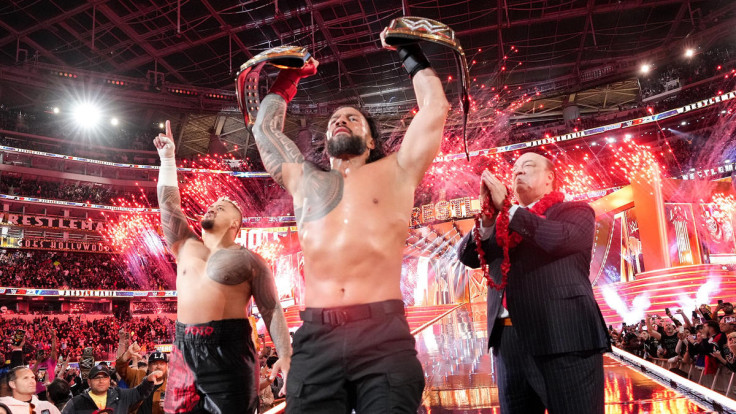 © Copyright IBTimes 2023. All rights reserved.