IMF Compelled to Take Bigger Role in Dealing with Eurozone Crisis
ANALYSIS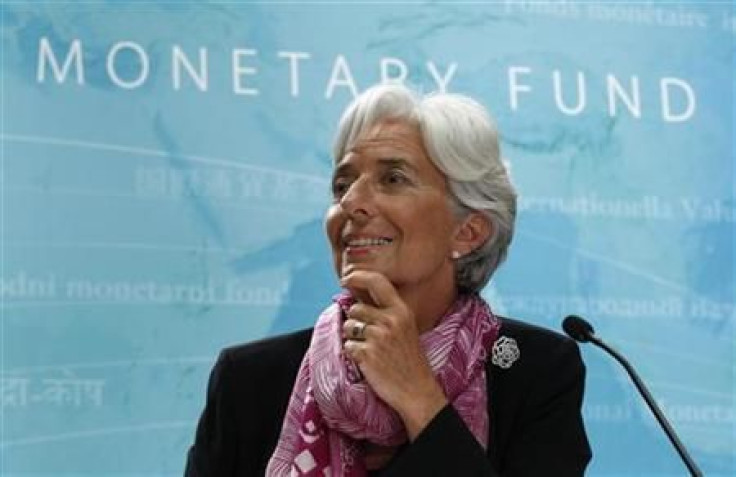 The International Monetary Fund is inserting itself more forcefully into Europe's efforts to resolve its debt crisis, hoping to stem a contagion that is spreading worldwide and threatening global growth.
Uncertainty is turning into frustration and near-panic among policymakers outside Europe as larger European economies such as Spain, Italy, and France come under attack by financial markets and bank-funding stresses worsen.
Until now, Europe has tried to navigate its way out of the two-year crisis on its own, and the IMF has worked as a partner in a rescue Troika alongside the European Commission and European Central Bank in bailing out debt-stricken Greece.
But patience, both among officials outside Europe and in markets, is running thin with what many view as Europe's painfully slow decision-making process.
Three steps taken this week could strengthen the IMF's role in handling the crisis.
The IMF said on Thursday it would not be joined by European Union or ECB officials when it conducts an in-depth review this month of Italy's economy and the fiscal and structural reforms needed to fend off the crisis there, a fresh step in the global lender's approach.
By going it alone, the IMF would assert its leadership role and potentially instill greater market confidence.
This followed a surprise move on Wednesday when the IMF ousted Antonio Borges, its European director. It replaced him with an influential insider, Reza Moghadam, who has worked behind the scenes to reshape the IMF's lending tools and strengthen the way it monitors economies.
Borges cited personal reasons for his decision to step down immediately. Last month, he misstepped in suggesting publicly that the IMF could buy Spanish or Italian bonds alongside the Eurozone's bailout fund. He had to issue a hasty retraction to say the IMF could only lend to member countries and could not intervene in bond markets.
European officials also said on Thursday there have been discussions about the ECB possibly lending to the IMF, which would give the global lender enough money to bail out bigger Eurozone countries.
Emerging-market countries such as Brazil, China, and Russia have indicated privately to IMF Managing Director Christine Lagarde they stand ready to help Europe, as well as other countries, but only if their funding is done through the IMF.
There is great concern about Europe, IMF representative David Hawley said at a news briefing on Thursday that was dominated by questions on Italy and Greece.
Emerging-market countries have expressed readiness to augment the resources of the fund, Hawley said. At this stage, we don't have precise money.
The Federal Reserve, likewise, is extremely worried about Europe and does not see how the U.S. banking system can escape unscathed. U.S. Treasury Secretary Timothy Geithner has warned that inadequate European crisis management raises the risk of cascading default, bank runs, and catastrophic risk that must be taken off the table.
European leaders had hoped they would stem the contagion by setting up a bailout fund, the European Financial Stability Facility. More than three months later, however, it has failed to raise the 1 trillion euros it needs, and financial contagion is spreading quickly from the Eurozone's periphery to eastern and central Europe and to other vulnerable emerging countries.
If Italy and Spain need rescuing, the 1 trillion euros European leaders are seeking would not be enough. The only lender left with sufficient firepower would be the IMF.
(Additional reporting by Stella Dawson and Mark Felsenthal in Washington)
© Copyright Thomson Reuters 2023. All rights reserved.
FOLLOW MORE IBT NEWS ON THE BELOW CHANNELS