IMF Warns Of Looming 'Sizable' Stock Selloffs, Steep Declines In Home Prices
KEY POINTS
The IMF warned of market exuberance due to the pandemic-era ultra easy money policies
Once central banks tighten and taper, significant corrections in equity and housing markets expected
The IMF flagged the cryptocurrency trading markets as unregulated and called for more supervision
The International Monetary Fund has cautioned that the pandemic-induced ultra easy money policies pursued by central banks would end soon and lead to a substantial correction in the stock markets and a steep decline in housing prices.
Once the central banks raised rates (as the Fed hinted in recent weeks) to curb inflation (at a 30 year high of 5.3% in the United States), liquidity would dry up and sizeable selloffs would occur across the board in real and intangible asset classes.
The Federal Reserve has so far maintained ultra low interest rates (it last raised rates in 2018), which coupled with the successive rounds of the stimulus packages by the federal government, have led to artificial increases in equity and housing prices. The IMF stated in its Semi-Annual Financial Stability Report that an up to 14% decline in the house prices would be a reality once the Fed tightens its monetary policy. It also projected an up to 22% decline in the housing prices in emerging markets. The interest rate in the U.S. is at 0.25%.
In an interview with Bloomberg, Tobias Adrian of the Monetary and Capital Markets Department at the IMF, expressed concern at the high valuations in of equity and housing markets. Adrian feared that the central banks would be forced to raise rates, given the never-before seen inflationary pressures, which would lead to uncertainties in the global economy. Once the easy money dried up, the S&P index, which closed at 4350.65 Tuesday, can be expected to decline, too, although the IMF did not explicitly predict the correction.
The IMF also flagged the cryptocurrency trading market as being unregulated and warned that the global financial stability would be affected if this market is left to itself. Though the IMF also pointed out that the market for cryptocurencies (currently at $2 trillion) is not yet a significant industry, nonetheless, it expressed serious concerns about how cryptocurrencies are traded and suggested the need for a structured approach.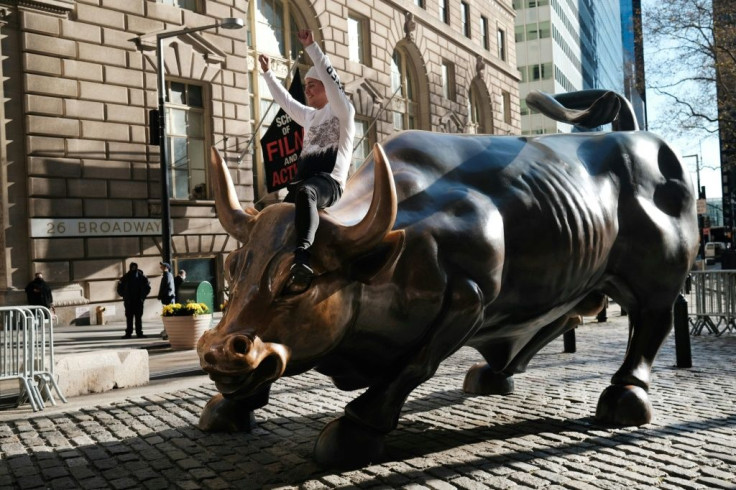 © Copyright IBTimes 2022. All rights reserved.
FOLLOW MORE IBT NEWS ON THE BELOW CHANNELS