Immigrant Identification Card: New York Launches NYC ID Program For Undocumented Residents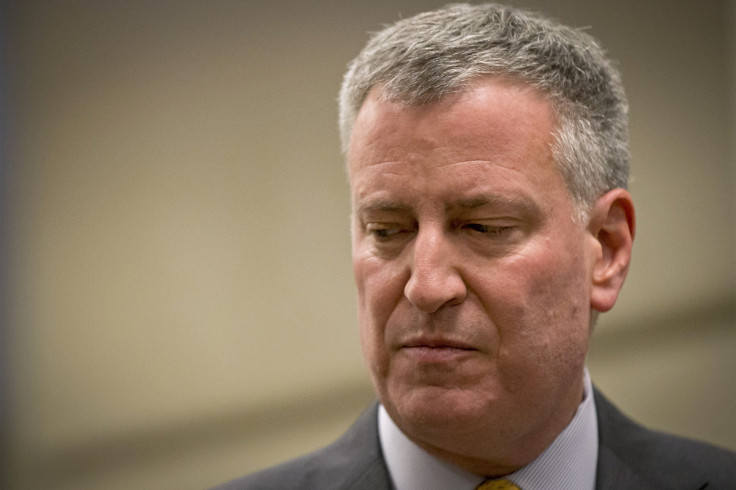 Hundreds of thousands of undocumented immigrants living in the nation's most populous city now qualify for identification cards under a new City Hall program aimed at keeping track of New York's growing immigrant population. Mayor Bill de Blasio's IDNYC program launched Monday throughout the city's five boroughs. The ambitious outreach effort has been hailed by proponents as a way to make immigrants safer, while critics have decried the de Blasio administration for extending benefits to the city's many illegal residents.
Applicants won't be asked about their immigration status. The card can be used to open a bank or credit union account, and obtain residential benefits from City Hall. "IDNYC is not only a card for all New Yorkers, it is the gateway to city services, the key to opening a bank account or getting a library card, and the ticket to many of our city's finest cultural institutions. More than that, this card represents who we are: New Yorkers who value equality, opportunity and diversity," de Blasio said in a statement. "Today, we are launching the most ambitious, dynamic and useful municipal ID program in the country, which will have a real and tangible impact on the lives of all New Yorkers."
The card allows program participants to obtain entertainment discounts on movie tickets, Broadway shows, sporting events and theme parks. It also comes with a free one-year membership package for 33 of the city's top cultural institutions. Law enforcement officials have said the card will be used to issue summonses or desk appearance tickets instead of arrest.
City residents can apply for the free card through 2015 if they are at least 14 years old. Applicants must present proof of identity, including foreign passports and birth certificates, and residency. The cards printed on polycarbonate card stock will include an embedded hologram, the applicant's signature and a secondary, black and white "ghost" photo of the applicant.
The program fulfills one of de Blasio's many campaign promises and was approved by the City Council in June. More than 500,000 immigrants without legal status call New York City home.
"The IDNYC program represents a fundamentally powerful step forward in unifying and strengthening our city," Councilwoman Margaret Chin of Manhattan said in a statement. "I'm encouraging all my constituents to apply for an IDNYC card, and I'm particularly excited about the positive impact the program will have within our immigrant communities, from Chinatown to neighborhoods all across the city."
© Copyright IBTimes 2022. All rights reserved.
FOLLOW MORE IBT NEWS ON THE BELOW CHANNELS