Immigration 2015: One-Third Of 6,000 Prisoners Due For Release Are Undocumented Immigrants Facing Deportation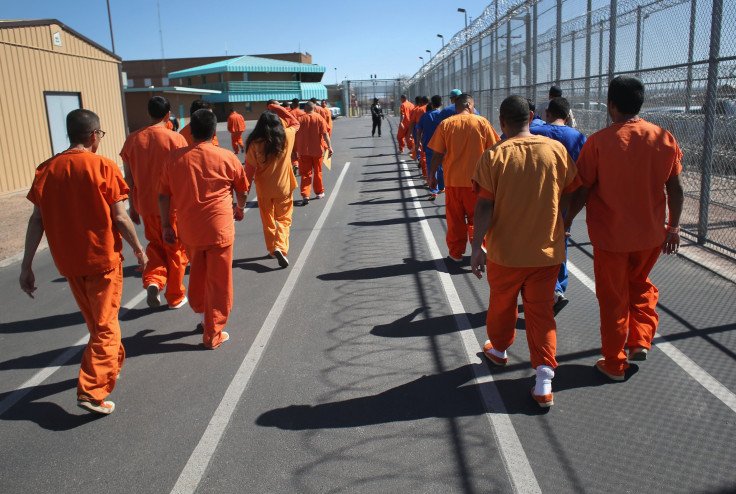 Roughly a third of the 6,000 inmates due to be released from American prisons at the end of this month will reportedly be deported. After being freed as part of a Justice Department effort to control costs and stop overcrowding in prisons, about 2,000 foreign citizens will likely be turned over to immigration officials for processing, an anonymous staffer told CNN. The other two-thirds will have some sort of supervised release, such as moving into a halfway house.
The announcement came Tuesday, about a year and a half after the independent U.S. Sentencing Commission voted to loosen punishments for federal drug offenders. It later allowed the policy to apply retroactively, enabling about 45,000 inmates to apply for shorter sentences, the Atlantic reported. About 17,000 did, and of those, around 6,000 will be released between Oct. 30 and Nov. 2.
The administration under U.S. President Barack Obama has deported fewer immigrants in the past year than it did in any year since 2006, an Associated Press investigation found earlier this week. About 59 percent of the 231,000 people deported between Oct. 1, 2014, and Sept. 28, 2015, were forced to leave the country due to their criminal records.
The year before, about a third of deportees were convicted of a felony, and 26 percent had no more than two misdemeanors, according to Pew Research Center.
Obama, whom National Council of La Raza president Janet Murguia in 2014 famously called "deporter in chief," will probably face only minimal backlash for the 2,000 immigrant inmates' removal "because many of them were convicted of significant legal offenses," the New York Times reported.
But Jeh Johnson, the secretary of Homeland Security, instructed authorities last year to focus on undocumented immigrants who are suspected of being gang members and felons or involved with terrorism or espionage. "In general, our enforcement and removal policies should continue to prioritize threats to national security, public safety and border security," he wrote in a November 2014 memo. "Due to limited resources, DHS and its Components cannot respond to all immigration violations or remove all persons illegally in the United States."
© Copyright IBTimes 2022. All rights reserved.
FOLLOW MORE IBT NEWS ON THE BELOW CHANNELS