Immigration 2015: 'Ready For DACA' Rallies Support Obama Executive Actions, Protest Congressmen Who Want To Repeal Policies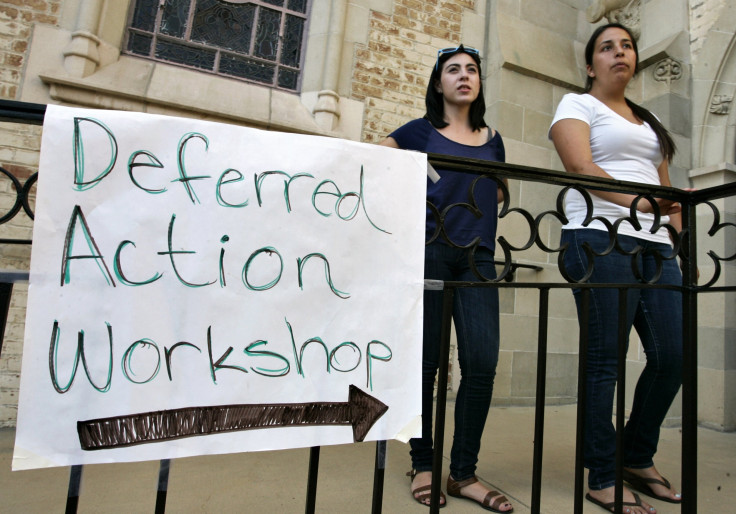 An immigration advocacy group plans 50 rallies in more than 30 cities across the U.S. this week to raise awareness for the two Obama administration programs that allow certain classes of illegal immigrants to work and prevents their deportation. The "Ready for DACA" and "Ready for DAPA" rallies are also the Alliance for Citizenship's way to rally support for the president's immigration orders, the Hill reported Monday.
Times and locations for the Ready for DACA and Ready for DAPA rallies can be found here. DACA is Deferred Action for Childhood Arrivals, the Obama administration program enacted in 2012 that protects children of illegal immigrants who fit certain criteria and is set to take more applications on Wednesday. DAPA, or Deferred Action for Parents of Americans and Lawful Permanent Residents, refers to the program that protects illegal immigrant parents whose children are legally in the United States. DAPA enrollment begins in May.
The rallies will target members of Congress, mainly Republicans, in their home districts who are trying to repeal DACA and DAPA by threatening to withhold funding from the Department of Homeland Security, the agency responsible for enforcing immigration laws. Congress is in recess this week, and the battle over DHS funding is expected to take up much of the agenda when Congress returns on Feb. 23.
"After weeks of repeated attacks from anti-immigrant leaders and multiple votes in the House and Senate to repeal the President's Deferred Action for Childhood Arrivals and Deferred Action for Parents of Americans programs, immigrant families, faith, labor, small business and elected officials are holding more than 50 'Ready for DACA' and 'Ready for DAPA' events over the mid-winter congressional recess targeting members of Congress while they're home in their districts," the alliance said. The group will also be conducting "massive outreach" to raise awareness of DACA and DAPA and to get immigrants signed up for the programs.
© Copyright IBTimes 2022. All rights reserved.
FOLLOW MORE IBT NEWS ON THE BELOW CHANNELS