Immigration Policy's New Sticking Point: Drivers' Licenses For The Undocumented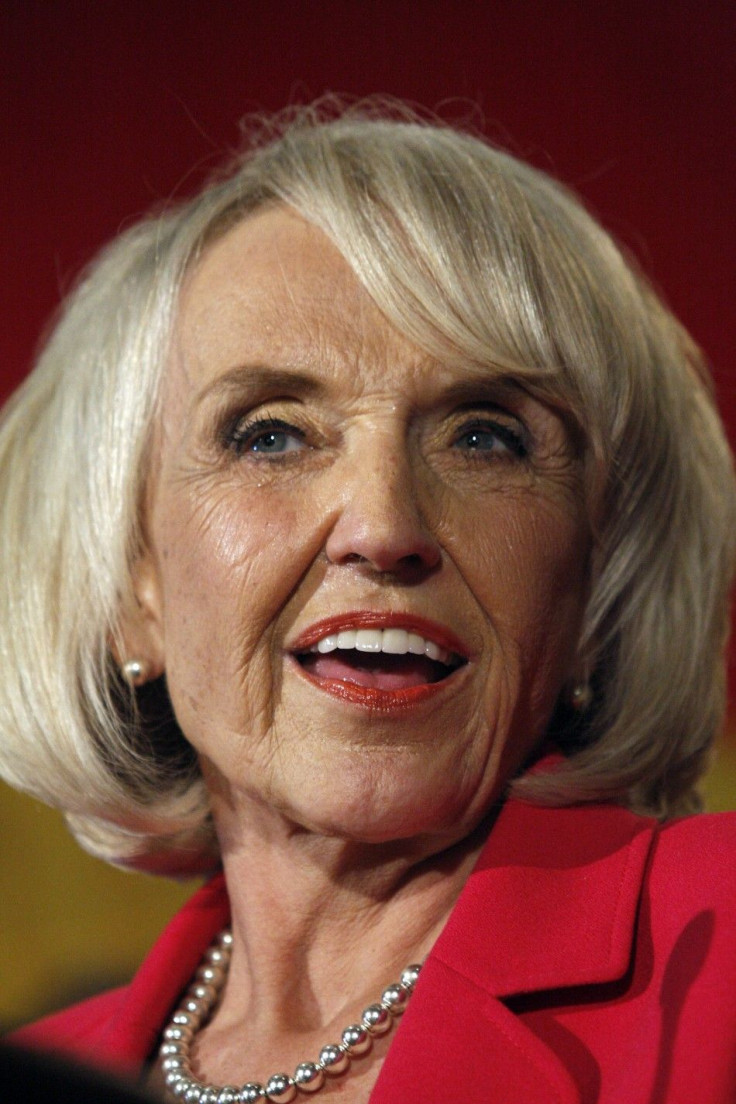 Under a sweeping new Obama administration policy, hundreds of thousands of young immigrants could be freed from the threat of deportation and granted work permits. But that's only the first step.
Illegal immigrants who receive the two-year reprieve, known as deferred action, will still occupy a kind of legal limbo: Despite criticisms that the new initiative represents a broad "amnesty," deferred action is a temporary measure that does not confer permanent legal status or a path to citizenship. There is still an open question regarding what public benefits immigrants can qualify for.
Among those potential privileges is the ability to get a driver's license. The issue has already divided states, and enforcement-minded Republican governors have begun pushing back.
Nebraska Gov. Dave Heineman told reporters that immigrants granted relief would not become eligible for driver's licenses; Texas Gov/ Rick Perry wrote in a letter to his attorney general that the new program offers "absolutely no legal status whatsoever" and none of the associated benefits; and Arizona Gov. Jan Brewer, whose championing of a tough new immigration law has made her a prominent Obama antagonist, signed an order banning immigrants who receive deferred action from getting driver's licenses.
Contrast that with California, where the Department of Motor Vehicles said in a statement released on Tuesday that "it appears that young people who receive federal deferrals will be eligible for California driver's licenses."
Washington and New Mexico are the only states that currently offer driver's licenses to undocumented immigrants (Utah offers a "driving privilege card" intended specifically for undocumented immigrants), and it remains a volatile issue. In California, where Gov. Gray Davis lifted a ban on issuing licenses to undocumented immigrants only to see Gov. Arnold Schwarzenegger restore the prohibition, it is a subject of perennial debate in the Legislature. Even the Department of Motor Vehicles sounded an ambiguous note.
"It remains uncertain whether clarifying legislation or regulations will be necessary" to allow undocumented immigrants access to driver's licenses, the agency said.
The authority for regulating driver's licenses falls to states, not the federal government. But experts argue that there is ample precedent for deferred action leading to other benefits -- while the new Obama administration initiative is unique in its scale, deferred action is not a new concept.
"Traditionally deferred action, even though it isn't conferring a permanent status, is generally considered sufficient for certain types of state benefits or licenses," said Alina Das, a law professor and co-director of the Immigrant Rights Clinic at New York University. "Deferred action has been used in all sorts of different contexts over the years, and many states have recognized as an appropriate status in determining various types of benefits."
In addition, immigrants who receive deferred action will then be eligible to apply for work permits. In many states, work authorization qualifies as a high standard of proof because of the documentation immigrants must submit to obtain it.
The federal government does have a role in licensing: the 2005 REAL ID Act, created in the wake of 9/11 as an effort to institute uniform standards, explicitly says recipients of deferred action are eligible for licenses. But the situation is complicated by the fact that numerous states have resisted or failed to comply with the REAL ID Act. Among those states is Arizona, which could make Brewer's refusal to issue licenses more valid.
Alessandra Soler, executive director of the American Civil Liberties Union of Arizona, said it was unclear what legal basis Brewer had to issue the order. Soler called the action "problematic and mean-spirited" and said the ACLU was weighing legal action.
"The federal government regulates immigration matters, not the states, so this is another example of her not understanding the complexities of immigration law," Soler said. "It's what we think is a patent attempt to once again wage this proxy fight with the federal government simply for political gain, and she's playing political football with the hopes and dreams of these young people."
It now seems likely that the overarching question of what rights reprieved immigrants will be hammered out in court. Dave Martin, a law professor and immigration expert at the University of Virginia, said he initially dismissed a threat by Rep. Steve King (R-Iowa), an immigration hardliner, to sue the administration over the deferred action push. But Brewer's pushback offers an example of how a legal challenge could advance, Martin said.
"The deferred action process will go forward and people will begin to apply for benefits," Martin said. "In some states they'll be able to get them, some states will resist. We'll have to wait and see."
© Copyright IBTimes 2023. All rights reserved.
FOLLOW MORE IBT NEWS ON THE BELOW CHANNELS