Immigration Reform 2013: House Judiciary To Challenge Obama On Deferred Action, And Obamacare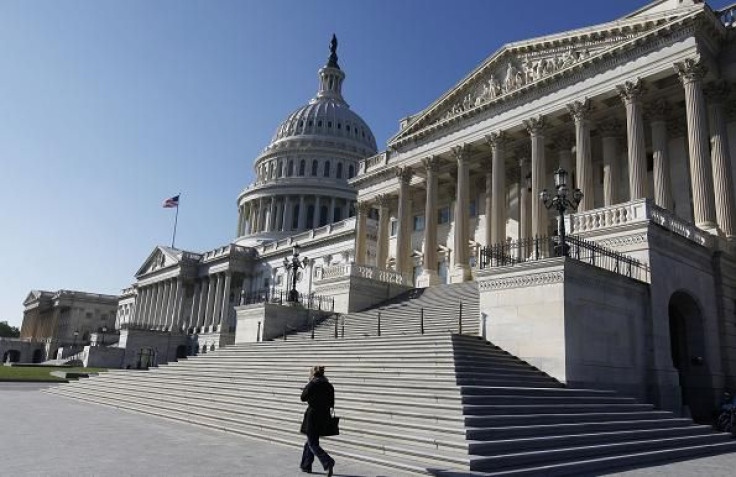 A day after a pro-immigration reform activist confronted President Barack Obama and challenged him to use executive power to stop all deportations, the House Judiciary Committee announced plans to investigate whether the president is a faithful steward of the law. A hearing is scheduled for 10 a.m. next Tuesday, and the full committee is expected to attend.
Under Article II, Section 3 of the U.S. Constitution, among the president's responsibilities is to "Take care that the laws be faithfully executed." Obama's past actions to unilaterally delay or suspend certain portions of laws have left Republicans concerned about the possibility of an overreach.
A House Judiciary aide said on Tuesday that lawmakers plan to look at the effects of these actions and what, if any, steps Congress can take if Obama isn't in its view faithfully executing laws.
Among the issues that have riled Republicans is the president's one-year postponement of the employer mandate of the Affordable Care Act, or Obamacare, while not granting the same reprieve from the mandate for individual Americans. Republicans are also skeptical of Deferred Action for Childhood Arrivals, or DACA, an administrative policy announced last year to suspend deportation and allow segments of the undocumented immigrant population to apply for work permits.
"President Obama has failed on several occasions to enforce acts of Congress that he disagrees with for policy reasons," the House aide said. "Moreover, the president has stretched his regulatory authority to put in place policies that the Congress has refused to enact."
The backlash facing Obama and the administration over the bug-filled HealthCare.gov website has provided a platform for conservative attack. With the president's job approval rating sliding and millions of Americans frustrated that they can't sign up for insurance through the Obamacare exchanges, Republicans are on the offensive and out to rewrite the narrative on Capitol Hill.
The message they are focusing on is that Obama selectively enforces laws, and Republicans are here to stop him. But that strategy has drawbacks.
"I think it kind of shows the box that the Republicans are in," a Democratic Hill staffer said during a telephone interview. "They want to be seen as tough law and order guys who enforce the letter of the law and try to paint the Democrats as people who don't enforce the letter of the law."
Obama promises the health care website will be functioning much better by the end of the month. He has also called for insurance providers to offer canceled plans to Americans who were at risk of losing them because of Obamacare requirements.
Regarding immigration, more than 450,000 people have been beneficiaries of the DACA program, according to statistics published by U.S. Citizenship and Immigration Services, the federal agency in charge of immigration supervision. Republicans see this kind of administrative relief as "backdoor enactment of the Dream Act," a legislative proposal that would give conditional permanent residency to certain undocumented immigrants in good legal standing. Republicans blocked this proposal three years ago.
For months supporters of immigration reform have been calling on Obama to expand deferred action to all 11 million immigrants in the country without papers. But the president has repeatedly balked.
"If, in fact, I could solve all these problems without passing laws in Congress, then I would do so," Obama told his heckler in San Francisco on Monday. "But we're also a nation of laws. ... And so the easy way out is to try to yell and pretend like I can do something by violating our laws. And what I'm proposing is the harder path, which is to use our democratic processes to achieve the same goal that you want to achieve. But it won't be as easy as just shouting. It requires us lobbying and getting it done."
Still, some fear that Obama will do precisely that -- use his presidential powers to expand deferred action. In August, Sen. Marco Rubio, R-Fla., warned of such action if Congress doesn't pass comprehensive immigration reform. The 2013 immigration reform bills have so far stalled in the House.
"I believe that this president will be tempted, if nothing happens in Congress, to issue an executive order like he did for the Dream Act kids a year ago, where he basically legalizes 11 million people by the sign of a pen," Rubio told WFLA's "The Morning Show with Preston Scott."
That fear was once again echoed Tuesday by Steven Camarota, director of research at the Center for Immigration Studies, a group opposed to the type of comprehensive immigration reform being debated in Congress.
"Once [Obama's] done that, it would seem like it's open-ended," Camarota said. "He can just say, 'I won't deport any family members of the DACA recipients.' He believes that his prosecutorial discretion gives him unfettered ability to not enforce the law. I don't think he's done. He can do anything he wants. The only pushback is going to be from Congress."
But legal experts argue that the president's use of executive action, especially on immigration, is within his purview.
David A. Martin is a law professor at the University of Virginia Law School. He believes the president is correct in refusing to take executive action by saying that though he wants to change the law, his obligation as the nation's chief executive is to enforce them. Deportations under Obama, about 1,100 a day, are at record levels.
Martin said DACA isn't a suspension of the law, but merely a redirection of priorities.
"There is room for any administration unless there is a huge overabundance of resources, which never happens; there is discretion to decide which parts of enforcement one would prioritize," he said. "That's what the president has done."
And though it's true that Obama is in charge of enforcement and can decide on its priorities, the president has also the discretion to promote programs like DACA for certain groups, said Professor Kevin R. Johnson, dean of the UC Davis School of Law.
"It is true that a moratorium on removals, even though arguably in the constitutional authority of the president, would provoke political controversy," Johnson said. "It also might well result in possible legal actions. It seems to me that such legal actions would be unlikely to prevail. Politically, any moratorium on removals would provoke a claim that the president is attempting an end run around Congress."
Given all of this, activists say the president can do more and question whether he truly wants to fix the broken immigration system or gain political capital with the gridlock.
"While we need Congress to act, and we need Speaker [John] Boehner to permit a vote, we also need the president to act by doing everything within his existing power to ease immigrants' suffering," said Pablo Alvarado, executive director of the National Day Laborer Organizing Network. "The president can do more, and he knows it. By suspending deportations, ending his failed Secure Communities program, and expanding deferred action, the president could help immigrants and compel Congress to take action."
But asking the president to expand DACA to all, is asking him to not follow the letter of the law, some argue.
"When people ask [the president] to not deport anybody ... I don't think his lawyers believe he can do that because he has a budget for deportation and we have a law that obliges him to deport," said Saikrishna Prakash, an expert on presidential powers at the University of Virginia.
The use of executive action isn't unlimited; neither is it binding. "A new president could change a decision by this president on removals, including a moratorium on removals, DACA, and the guidelines for prosecutorial discretion," UC Davis' Johnson pointed out.
"The president could justify a halt to removals on the impacts that they are having on families, communities, and employers," he said. "He could say that he is halting removals to give Congress time to pass immigration reform. Politically, however, a moratorium may convince some members of Congress not to support immigration reform."
But the Democratic staffer said Obama, by not expanding his executive action on matters like immigration, is putting pressure on Republicans.
"In reality, the way you get to law and order is to have sensible and reasonable laws and then enforce them," the aide said. "That's the deal that's on the table and Republicans haven't shown the good sense to move it forward."
© Copyright IBTimes 2023. All rights reserved.