Immigration Reform 2014: Obama's Options For Executive Action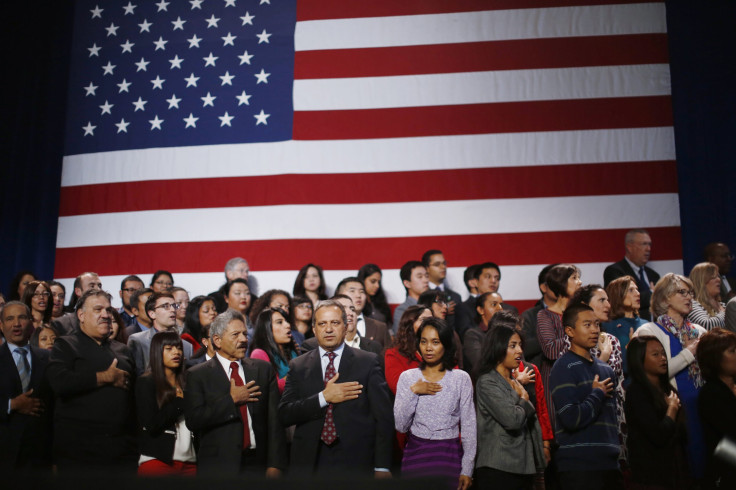 2014 has been a dud of a year for immigration reform so far, with legislation for comprehensive reform and funding measures for migrant children at the border both at a standstill. But as early as next week, President Obama is expected to announce a series of executive orders on immigration reform that have been widely anticipated since he vowed earlier this summer to act on his own if Congress didn't -- and it hasn't.
Legal and political analysts have filled airwaves and news columns discussing whether the president has the constitutional authority to enact sweeping changes to immigration policies. But Obama has proceeded carefully, sitting down to more than 20 meetings with business leaders and immigration advocates and readying legal rationales for his decisions.
The president has a wealth of actions to choose from on immigration, but here are five of the most talked-about measures he could announce after Labor Day:
Expand deportation relief: Obama's most closely watched option would potentially expand the 2012 Deferred Action for Childhood Arrivals (DACA) program, which temporarily halts deportations for some undocumented immigrants who arrived in the U.S. as children and allows them to get work permits, to apply to undocumented parents and other family members of DACA-eligible immigrants. An even bolder move would be to expand DACA to the undocumented parents of U.S. citizens, which analysts say could affect up to 5 million people – nearly half the country's undocumented population.
Expanding DACA in any way would likely be Obama's most politically charged executive order, as DACA itself is already hugely unpopular with Republican lawmakers. Shortly before leaving for summer recess, House Republicans quickly passed a bill to suspend the program, saying it was fueling the ongoing influx of unaccompanied child migrants at the southwest U.S. border.
But immigrants rights advocates have long pushed for Obama to expand relief, saying that current deportation practices have swept up low-priority undocumented immigrants who have strong family and community ties in the United States.
Grant humanitarian parole: Another way Obama could grant deportation relief is through parole for certain classes of immigrants. Humanitarian parole would allow certain immigrants to enter the U.S. in cases of humanitarian emergencies – which could possibly apply to the ongoing influx of unaccompanied children from Central America.
Obama can also issue a "parole-in-place" order for undocumented immigrants already in the U.S. Late last year, the federal government extended this policy to undocumented family members of active-duty military troops and veterans, giving them a reprieve from deportation and a pathway to legal residency.
Redefine the count for green cards: One of the most popular proposals among business leaders and immigration advocates involves changing the way the federal government counts the number of family- and employment-based green cards under the existing annual cap of 366,000. Under the current system, dependents of green card holders may apply for green cards of their own, but both residency permits count toward the quota. Obama is considering a rule change that would count only the primary green-card holder in the yearly cap.
Immigration advocates say such a move could effectively more than double the existing 336,000 green cards allotted each year and sharply reduce long wait times that green card applicants face.
"Recapture" unused green cards: Business groups have also advocated for a policy that would roll over unused green cards from previous years and make them available to current applicants, a move that could open up an estimated 250,000 additional visas from the past two decades. This measure is already a part of the bipartisan immigration reform bill passed by the Senate last year, but Obama would have the authority to pass this without congressional approval.
Extend temporary worker visas to spouses: Family members of those with H-1B visas -- three-year temporary work visas for high-skilled foreigners -- are currently ineligible to work in the U.S. A modification to this rule could allow them to get work permits. H-1B holders and immigration reform lobbyists have long pushed for this change, saying that temporary workers are forced to support their families on single incomes and that their spouses must put their careers on hold in order to stay in the U.S.
The Department of Homeland Security already proposed this rule change in the spring, so Obama is widely expected to approve it soon. The government estimates that the new regulation could open up work visas to around 97,000 immigrants during the first year, and 30,000 annually afterward.
FOLLOW MORE IBT NEWS ON THE BELOW CHANNELS