Immigration Reform 2015: Immigrant Detention Centers Violate Civil Rights Of Detainees, US Commission Says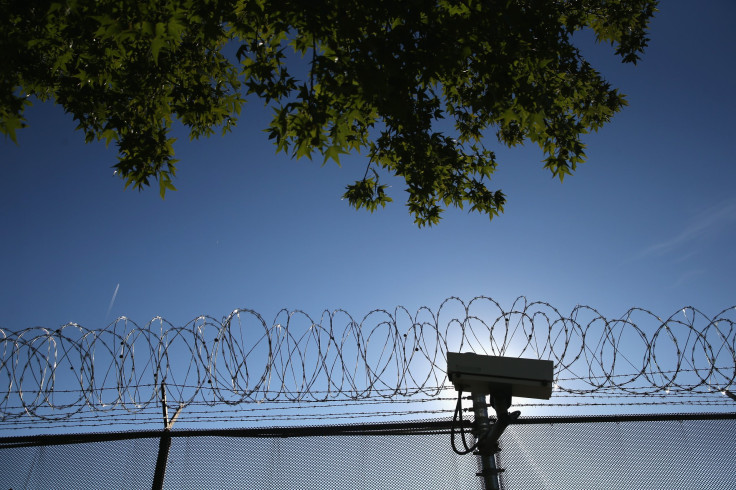 The U.S. Department of Homeland Security has been treating the unauthorized immigrants they've rounded up and placed in prison-like detention centers "like their criminal counterparts," the U.S. Commission on Civil Rights charged this week. In a report released Thursday, the commission criticized immigration enforcement officials for routinely violating detained immigrants' rights and recommended the immediate release of families from the detention centers.
"All people, no matter whether they are immigrants or asylum-seekers, deserve to be treated as humans," said Martin R. Castro, chairman of the commission. "Now, more than ever before, we need to treat fairly and humanely those persons -- especially women and children -- who are seeking sanctuary from violence and instability in their countries."
Among other findings, the commission said certain Immigration and Customs Enforcement-operated centers are not complying with recently updated detention standards that are "intended to promote humane treatment of detainees." By holding many of the detainees for longer than is prescribed by federal law, Homeland Security officials are not respecting their civil and due process rights. Officials also have not sufficiently protected detainees from sexual assault and abuse with prevention measures prescribed in the federal Prison Rape Elimination Act, according to the commission's report.
The treatment of immigrants has outraged civil rights activists, who have denounced officials over unsafe and inhumane conditions endured by families and unaccompanied children whose arrival to the U.S. surged in 2014. As government officials were deadlocked over reforming the immigration system to handle an estimated 11 million undocumented individuals already living in the country, the rights and safety of detainees have been neglected, the commission said.
"The commission recommends that DHS act immediately to release families from detention," the eight-member independent and bipartisan group stated in its report. "The commission also recommends that Congress should no longer fund family detention and should reduce its funding for immigration detention generally, in favor of alternatives to detention."
The United States maintains the largest immigration detention infrastructure in the world, according to an analysis by the Global Detention Project. By the end of fiscal year 2007, the U.S. operated 961 detention sites that it either directly owned by or contracted with a private company, according to government data.
The country could hold more than 33,400 unauthorized immigrants in detention center by 2009, up from a capacity of 27,500 in 2006 and 6,785 in 1994, the Global Detention Project said.
Unauthorized Immigrant Population by State | InsideGov
© Copyright IBTimes 2022. All rights reserved.
FOLLOW MORE IBT NEWS ON THE BELOW CHANNELS