Immigration Reform 2015: Republican Senators Fail In Second Vote To Defund Obama Immigrant Plan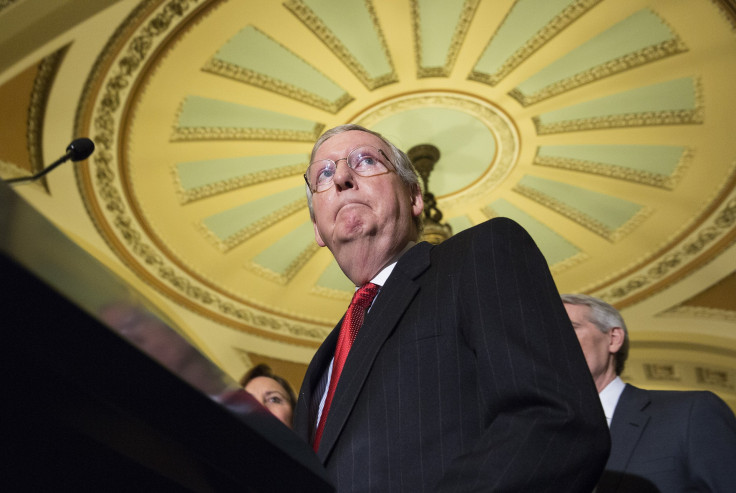 U.S. Senate Republicans failed to block funding for President Barack Obama's immigration plan Wednesday for the second time in two days during an ongoing battle over the funding of the Department of Homeland Security. The 53-47 vote forestalled another attempt to undermine the Obama executive actions that offer several million undocumented immigrants reprieves from deportation and that agencies under the Homeland Security umbrella are charged with carrying out. Senate Democrats blocked a similar $39.7 billion funding bill Tuesday.
In less than three weeks, the Homeland Security will run out of money. The vote Wednesday should push the White House and congressional Republicans closer to the negotiating table for a bill that funds the department in charge of protecting U.S. residents from terrorist attacks, as well as handing immigration matters. Senate Republicans Wednesday accused their Democratic counterparts of deliberately endangering the American people by blocking the bill.
"The legislation Democrats are filibustering would fund the Department of Homeland Security," Senate Majority Leader Mitch McConnell said. "It would also protect American democracy from overreach described by President Obama as unwise and unfair. That's it. You would think a bill like this would pass overwhelmingly."
Democrats speaking on the Senate floor Wednesday afternoon said they would consider only a clean Homeland Security funding bill without the provisions attacking the president's immigration initiatives. If Congress misses its Feb. 27 deadline, many in the department's 240,000-person workforce would have to work without pay, Obama has warned.
Homeland Security consists of 22 different federal agencies that were streamlined to defend against and respond to terrorist attacks; enhance immigration enforcement; and manage the federal response to man-made and natural disasters. In a reorganization, DHS absorbed the functions of the U.S. Immigration and Customs Enforcement and the U.S. Citizenship and Immigration Services agencies, as well as the Federal Emergency Management Agency. Famously criticized for its flawed response to Hurricane Katrina in 2005, FEMA absorbed the functions of four other disaster-response offices.
© Copyright IBTimes 2023. All rights reserved.
FOLLOW MORE IBT NEWS ON THE BELOW CHANNELS