Inaction over Same Sex Marriage in New York - Until When?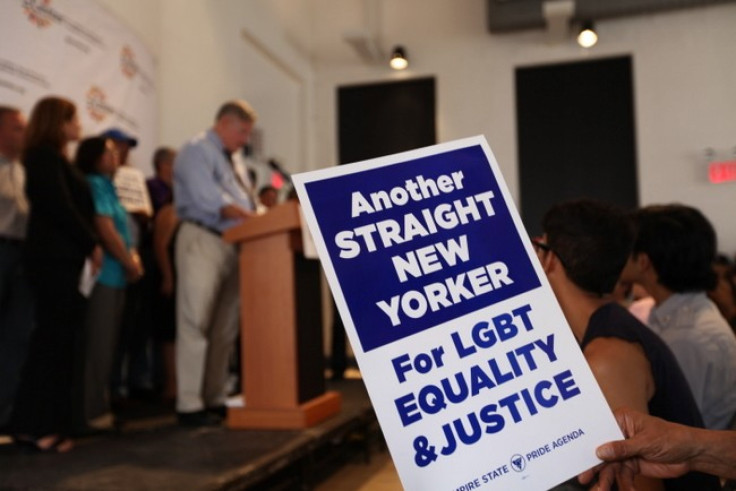 After over a week of backdoor negotiations and heated coverage, the state legislators are still stuck on the same-sex marriage bill in New York. Governor Andrew Cuomo is putting unprecedented pressure on Republicans to approve his bill, which now awaits one more vote in the Senate to cross the finishing line.
The controversial bill, which will amend the state's Domestic Relations Law to approve same-sex marriage, has gained 31 votes and needs one more to pass the New York Senate.
Republicans have been discussing over the bill in private meetings since last week. Mayor Michael Bloomberg and Governor Andrew Cuomo have met with Republicans to lobby for enough votes to pass the bill.
With New York being the pivotal state in the national question over same-sex marriage, the measure passed by the state Assembly on June 15 has been stalled by Republican concerns over protections for religious organizations against the potential for litigation.
Republicans are concerned over the unintended consequences of a bill, which redefines the legal parameters of marriage.
No compromise was reached Friday, and talks continued Monday, which also passed with little progress. The 32 Republican senators came out from the meeting without comment. A vote within the private session to even move the bill to the floor for final legislative approval was pushed, and lawmakers will go back to the office on Tuesday. The negotiations could extend the session and keep legislators in Albany all week.
Gov. Cuomo has the option of extending the legislative session and has expressed his willingness to do so. There is a full agenda for both the Assembly and Senate to accomplish and the legislative session will not end, either through regular or special session, until the people's business is done, said Cuomo last week.
Back in 2009, a bill to legalize same-sex marriage was defeated by a decisive margin of 38 to 24 in the Senate, which blocked the last three attempts by the state's lower house to legalize the proposed legislation.
© Copyright IBTimes 2023. All rights reserved.