India Hiring Outlook Weakest in Over 3 Years: Manpower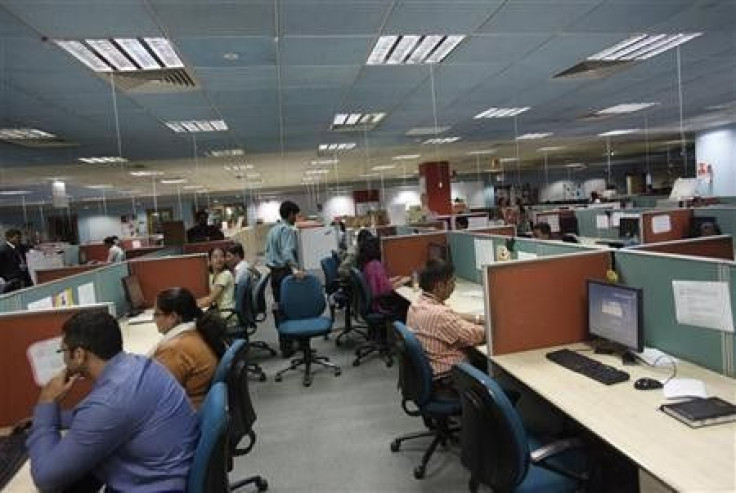 Most U.S. employers are unwilling to add workers because of uncertainty around November's elections, the Federal budget, and the effect of Europe's slowdown, according to a quarterly hiring survey by ManpowerGroup. The pace of hiring is expected to slow in large emerging economies including China and India.
The jobs outlook in the United States is holding steady even as it weakens in most other economies, suggesting the recent pace of slow-but-steady job growth may continue in coming months.
The vast majority of U.S. employers polled see no change in their hiring plans in the fourth quarter, Manpower said. The net employment outlook - the difference between those planning to add jobs and those cutting them - was plus-11, unchanged from the third quarter but up 3 points from a year ago, according to the poll by the largest U.S.-listed employment services company.
The U.S. reading of plus-11 is roughly halfway between its record low reading of minus-2 in 2009 and the all-time high of plus-21, reached in 2006, Manpower's President of the Americas Jonas Prising said. He added that the current, three-year-old recovery in survey results has been slower than in the past.
"It's nice to see it continue to hold steady... but it is still a long way to go to reflecting a robust and healthy labor market," Prising said.
Employers remain cautious about adding to their workforce because they are uncertain how Europe's economic weakness and a slower China will affect the United States. They also fret about the U.S. presidential election and the so-called 'fiscal cliff,' when spending cuts could go into effect at the start of 2013, the global staffing services company said.
"They'll have to have good business reasons to hire or else they'll just stay on the sidelines," Prising said.
Manpower's survey found only one of 13 job categories - education and health services - has a stronger hiring outlook compared with the previous quarter. Construction and manufacturing were among sectors where the outlook has weakened.
Manpower's U.S. survey is 50 years old this year and is based on interviews with 18,000 employers. It is considered a leading indicator of labor market trends, but does not directly correlate with the monthly jobs numbers reported by the government.
The results follow a disappointing U.S. jobs report that showed fewer new jobs were created in August than expected, although the unemployment rate slipped to 8.1 percent.
"There is job creation but it's very slow. I see no reason why we would suddenly expect it to increase," Prising said.
WEAKER OUTLOOK IN MOST ECONOMIES
The United States was one of five major economies where the fourth-quarter hiring outlook held steady versus the prior quarter. However, in 24 of 41 countries and territories, job-seekers are facing a tougher marketplace.
The pace of hiring is expected to slow in large emerging economies including China, India and Brazil. China is feeling the pinch from slowing exports to Europe, especially in its factories, while softer Chinese demand for commodities is in turn weighing on Brazil's employers.
India's employment outlook is the weakest in more than three years as technology employers impose hiring freezes. Widespread layoffs, however, are unlikely, Manpower said.
In Europe, employers in most economies are less optimistic, but job prospects in the United Kingdom and Germany improved slightly. Europe's manufacturing sector is broadly weaker, however, according to the quarterly poll, with more Polish manufacturers planning layoffs than three months ago. Greece and Italy have the fewest opportunities for job seekers.
Manpower's global survey is based on interviews with 65,000 hiring managers. The Milwaukee-based company does business in about 80 countries and territories but generates most of its revenues in Europe.
© Copyright Thomson Reuters 2023. All rights reserved.