India-Pakistan Conflict: Trump's Help In Resolving Issues With New Delhi Welcome, Islamabad Says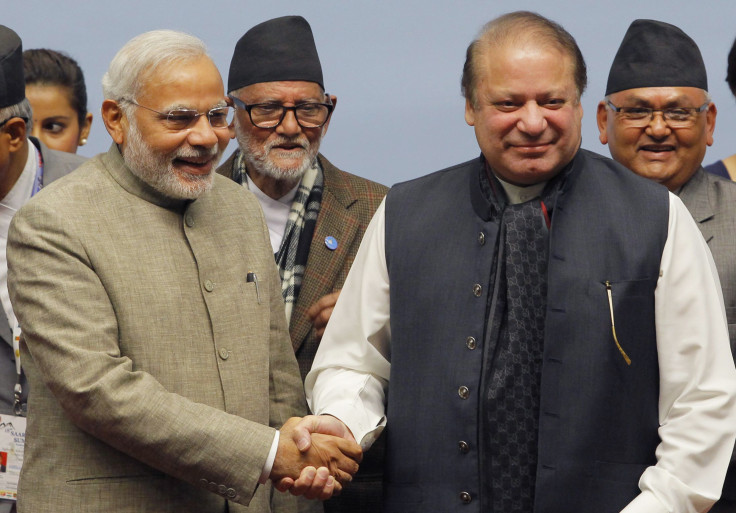 Pakistan's Foreign Ministry spokesman said Thursday that Islamabad welcomed President-elect Donald Trump's enthusiasm in helping resolve Pakistan's long-standing conflict with India. At his weekly news conference, Nafees Zakaria said Pakistan is hoping to strengthen relations with the U.S.
"We have longstanding relations with Washington and would like continuing working with the new US administration to further strengthen them," Zakaria reportedly said, adding that the real estate mogul expressed his "desire of playing a role in the resolution of the Kashmir issue."
Zakaria's comments come a day after Islamabad's Press Information Department released an official statement detailing a phone conversation between Pakistan's Prime Minister Nawaz Sharif and Trump.
"As I am talking to you prime minister, I feel I am talking to a person I have known for long. Your country is amazing with tremendous opportunities. Pakistanis are one of the most intelligent people," the statement quoted Trump as saying. "Please convey to the Pakistani people that they are amazing and all Pakistanis I have known are exceptional people."
He reportedly mentioned his interest in helping Islamabad in resolving its conflicts saying, "I am ready and willing to play any role that you want me to play to address and find solutions to the outstanding problems."
Trump also added that he would "love" to visit the country. Zakaria said the phone call was a courtesy call and that Trump visiting Pakistan would be most welcomed.
Trump's relationship with Pakistan could affect Washington's ties with New Delhi, a staunch U.S. ally. On the campaign trail, Trump said the U.S. and India would be "best friends" adding: "There isn't going to be any relationship more important to us."
"If we could get India and Pakistan getting along, I would be honored to do that. That would be a tremendous achievement… I think if they wanted me to, I would love to be the mediator or arbitrator," he said in October.
© Copyright IBTimes 2023. All rights reserved.