India, Pakistan Diplomats Meet After Months-Long Hiatus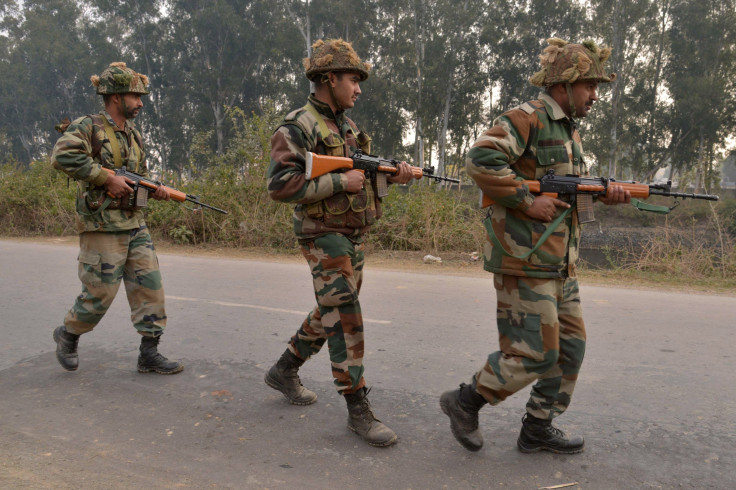 The top diplomats of India and Pakistan met on Tuesday for talks after a hiatus of several months following a militant attack on an Indian air base, in what the Pakistani side called a useful and wide-ranging exchange of views.
The low-key meeting between the foreign secretaries, on the sidelines of a regional conference in New Delhi, seeks to restore a dialogue that was derailed by the raid in January on the Pathankot air base that killed seven military.
"The meeting provided a useful opportunity to exchange views on recent developments," Pakistan's High Commission in New Delhi said in a statement.
It added that "all outstanding issues", including a dispute between the two countries over the divided territory of Kashmir, were discussed at the meeting between India's Subrahmanyam Jaishankar and his Pakistani counterpart, Aizaz Ahmed Chaudhry.
Relations remain fraught between the two nuclear-armed neighbors, which have fought two of their three wars over Kashmir since independence in 1947. One bone of contention has been whether to include Kashmir in the agenda for peace talks.
There was no immediate word from the Indian side on the talks, which sought to restore a dialogue launched when Indian Prime Minister Narendra Modi paid a surprise visit to Pakistani Premier Nawaz Sharif in December.
India has accused Pakistan-based militants of carrying out the Pathankot attack and provided what it calls "actionable intelligence" to Islamabad to follow up. Pakistani investigators have visited the scene of the attack close to the border between the two countries but, as yet, no arrests have been made.
© Copyright Thomson Reuters 2023. All rights reserved.