India Rules Out Hike In Diesel, Kerosene and LPG Prices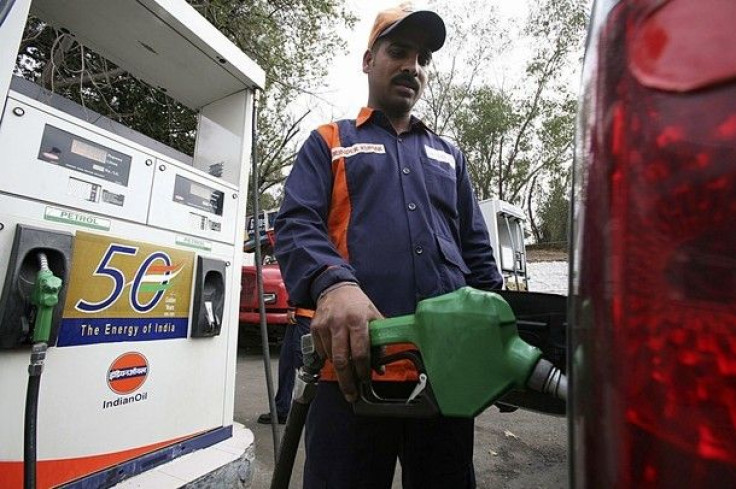 Bowing to political pressure, the Indian government has decided not to hike diesel, kerosene and LPG prices for the time being. The ruling UPA government is still fighting the fallout of its widely criticized decision of steeply raising petrol prices last week, as opposition parties as well as some of its own allies are demanding a rollback.
Speaking to media on Monday, after attending an inter-ministerial meeting to discuss the fuel price hike and inflation, oil minister S Jaipal Reddy said that it was not considering hiking prices of other petroleum fuels.
We are not considering hike prices of diesel, domestic LPG and kerosene. It is out of question right now. I am not going to touch the prices of LPG, diesel, kerosene. Period, Reddy said, PTI reported.
Reddy also made it clear that no dates were fixed yet for convening the meeting of the Empowered Group of Ministers (EGoM) on fuel that regulates diesel, kerosene and LPG prices.
I focused on the price of diesel and its impact on inflation as a whole. No date has been fixed for EGoM on diesel price deregulation, Reddy said.
The government increased petrol prices by Rs. 8 last Wednesday, triggering strong protests across the nation. The opposition parties have called for a total shutdown on May 31, protesting the fuel price hike.
The unpopular decision has also evoked strong criticism of the UPA government and its administration. Social media networks such as Facebook and Twitter have been flooded with anti-government sentiments.
The price hike, however, boosted investor confidence in the economy and the government, with the share-markets extending gains the next day. The government's decision was considered a bold step, a sign that the government had awakened from its months-long policy paralysis.
The government, which was also planning to raise diesel, LPG and kerosene prices immediately, has decided to buy time fearing a political backlash. The UPA government is being cautious to uphold its plummeting popularity rating by not increasing diesel prices, considered as poor man's fuel in India, as it will trigger a sharper reaction.
Another factor is the impact of fuel prices on inflation. Any hike on fuel prices, especially diesel, will skyrocket the freight and transport charges and will result in an increase in inflation.
Nevertheless, both the industrial bodies and economists have been demanding a hike in diesel prices to reduce government subsidy to state-run oil companies. They also point out that the artificial wide gap between petrol and diesel is unscientific and benefits the rich car owners more than the poor farmers in the country.
© Copyright IBTimes 2023. All rights reserved.