India School Rape: Skating Instructor Arrested, Laptop With Indecent Videos Of Children Found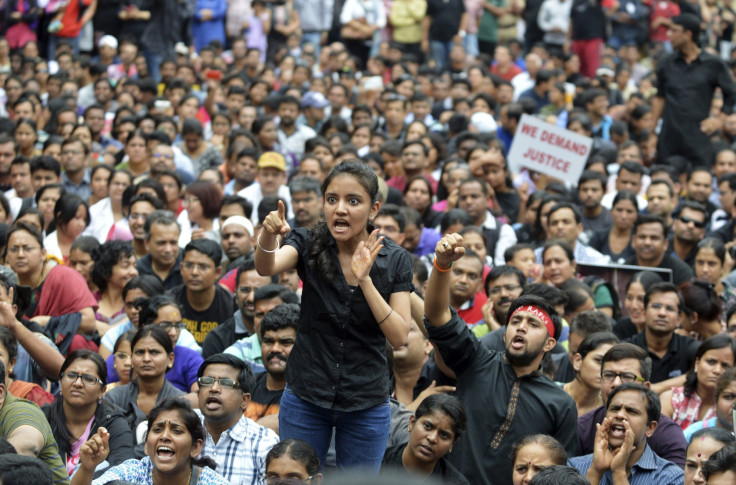 A skating instructor at an upscale private school in Bangalore, in southern India, was arrested Sunday evening in connection with the rape of a 6-year-old girl on campus by staff members.
The 30-year-old man, only identified by his first name -- Mustafa -- by local media, was arrested on charges of raping the girl, almost six days after the incident came to light and triggered public outrage over the incident. Police officials reportedly said that a laptop, which belonged to the instructor and contained indecent videos of children, was also seized. Thousands turned out on Saturday to protest the rape in Bangalore, a city known for its rapidly-growing affluent middle-class, which has fueled a boom in private schools.
"Disturbingly, most of the downloaded videos depicted children in uniform being raped," police commissioner Raghavendra Auradkar reportedly said, adding: "This shows his state of mind."
Local media, citing authorities, also reported that one other person was also involved in the rape. Earlier, local police had reportedly detained three men during the investigation but did not confirm an arrest, which further angered the public. Hundreds of parents also protested outside the school on Saturday accusing it of negligence.
"We can't talk about another arrest yet," Auradkar said, according to BBC, adding that a police investigation is still underway.
The incident reportedly took place on July 2 at the Vibgyor School in the city's eastern suburbs, and came to light only on July 14 after a police complaint was lodged. The parents of the girl reportedly found out about the rape only when she complained of stomach pain some days after the incident and was taken to a hospital where a doctor confirmed she had been sexually assaulted.
Rustom Kerawala, chairman of the school, reportedly apologized to the parents of the victim and promised "full cooperation" with the police investigation.
© Copyright IBTimes 2023. All rights reserved.