Indian Caste System Imported To Britain? Dalits Say Yes, Upper Caste Hindus Say No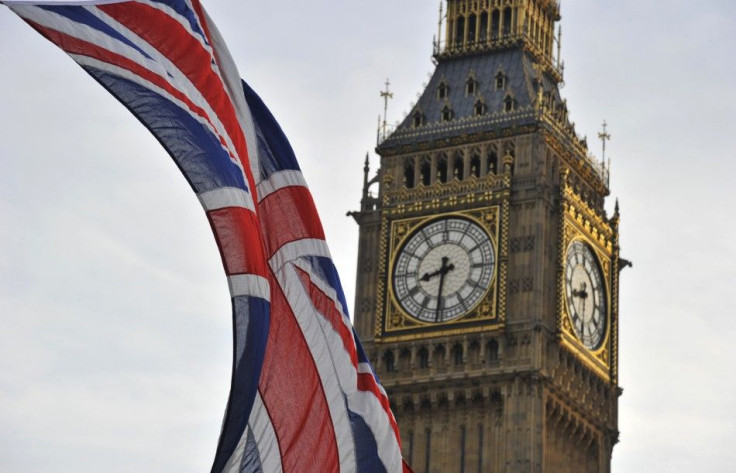 When millions of immigrants from South Asia migrated to the United Kingdom in the past fifty years, many Hindus and Sikhs brought along their ancient attitudes towards caste. Illegal in India, caste prejudice remains deeply embedded -- not only on the sub-continent, but also in the global Indian Diaspora, including Britain, where some 400,000 Dalits (or "Untouchables") currently live.
In April of this year, the British government passed landmark legislation to ban caste discrimination in the country under the Equality Act, to protect U.K.'s Dalit community from prejudice from other Hindus.
Under India's complex and ancient caste customs, the Dalits are at the very bottom of society -- so low that they are not even considered part of the system. Historically, Dalits have suffered immense discrimination, poverty and marginalization by upper-caste Hindus and others. They have traditionally been forced to work at the most dangerous and dirtiest jobs that higher-castes would not deign to perform.
The new British law -- designed to prevent such mistreatment within its large Indian immigrant community -- is unusual since it was one of the few that did not address the racism and prejudice often faced by South Asians from the host white Britons, but rather tackled discrimination issues within the immigrant community itself.
However, now, as reported by The Independent newspaper, a Conservative minister is allegedly seeking to weaken or defeat the new law due to pressure from Hindu groups in Britain who oppose the legislation and insist that caste" is not the same thing as "race."
Equalities minister Helen Grant wrote a letter to Hindu organizations in which she suggested that the laws concerning Dalits could potentially be removed from the books if it is deemed to be unnecessary after a period of five years.
"I made no secret … of my disappointment that it has been necessary for the Government to concede to making an order to include caste as an element of race in the Equality," Grant wrote in a letter to the Alliance of Hindu Organizations dated May 9.
"We remain concerned that there is insufficient evidence of caste-based discrimination to require specific legislation. We also have concerns that incorporating caste into domestic law – even in the context of anti-discrimination – may send out the wrong signal that caste is somehow becoming a permanent feature of British society."
Indeed, Grant (who, ironically, is black) seemed to suggest that caste prejudice does not exist in Britain to any great degree, making the new law subject to revisions or even repeal.
"We have the option of removing it from the statute book," she flatly declared.
Grant's letter has sparked an outcry from some quarters which support the inclusion of caste prejudice in the equality laws.
"It's entirely improper that the minister who's supposed to be implementing the legislation -- and initiating the consultation -- is making it clear she's opposed to the whole process," said Liberal Democrat MP Lord Eric Avebury, whose party supported the law.
Dalit activists in the U.K., who hailed the April legislation as an important breakthrough, are now concerned by the latest developments.
"Until this legislation is [finally codified into law], the thousands of Dalits who say they are discriminated against will have no recourse to justice," said Meena Varma, director of the Dalit Solidarity Network UK.
"Grant's tactic seems to be to kick the whole thing into the long grass until five years have passed and the Government can scrap the legislation."
The Independent cited the case of Vijay Begraj, a British-born Dalit, who filed a case of caste discrimination three years ago after he was subject to abuse and harassment by other Hindus at a solicitor's office in Coventry where he and his wife Amardeep (a Sikh Jat, a much higher caste) both worked.
"Hindu groups say there's no issue of caste discrimination in Britain but it's nonsense," Begraj said.
In 2005, the New Internationalist blog interviewed several British Dalits who detailed incidents of prejudice and discrimination (both subtle and blatant) which they had endured at the hands of upper caste Hindus and Sikhs. For example, British women of Indian upper-caste descent working in a shop in the city of Wolverhampton refused to drink water from the same tap as Dalit women. In some cases, Dalits allege they were either denied promotions or jobs by upper-caste employers when their origins were revealed.
Jeremy Corbyn, a Labour Party MP who is not a Dalit but advocates for them, told the Indian Express newspaper that caste prejudice was "exported to the U.K. through the Indian Diaspora. The same attitudes of superiority, pollution and separateness appear to be present in South Asian communities now settled in the U.K."
Corbyn added: "I represent a constituency in Central London where this is much less prevalent unlike in many other places outside where it is a serious human rights violation, one that is difficult to prove unless the legislation is in place."
FOR FREE to continue reading
✔️ Unlock the full content of International Business Times UK for free
offer available for a limited time only
✔️ Easily manage your Newsletters subscriptions and save your favourite articles
✔️ No payment method required
Already have an account? Log in
© Copyright IBTimes 2023. All rights reserved.