Indian Nun Rape Case: First Suspect Arrested Over Sexual Assault, Church Attack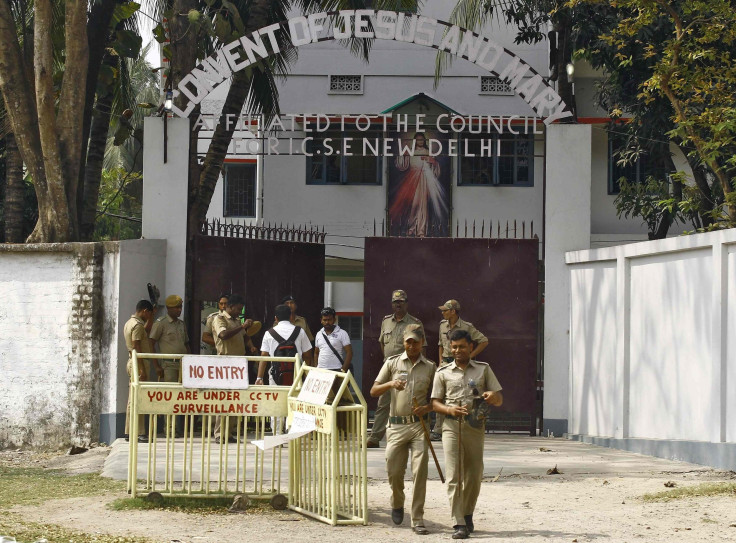 Indian police made the first arrest early Thursday in a case involving an attack on a church and the rape of an elderly nun in the eastern state of West Bengal. The man, identified as Mohammad Salim Shaikh, was arrested from Mumbai in the western state of Maharashtra, according to local reports.
The suspect, who was tracked by police through phone details, is being moved to West Bengal's capital Kolkata for investigation. Police officials have also identified four people from the group of six using CCTV footage of the incident, Agence France-Presse reported. The 74-year-old nun was raped after six men attacked a church and a convent school in West Bengal and later robbed the church on March 14. The officials are investigating whether the assault was a gang-rape.
"The arrested accused used to work in Mumbai and would shuttle between Mumbai and West Bengal. He was staying in a rented place and was arrested from there," Rakesh Maria, Mumbai police commissioner, said, according to Hindustan Times, a local newspaper.
However, according to another local newspaper, the Times of India, one more person has been arrested in the case, besides Shaikh. Authorities have reportedly not revealed his identity yet.
The group had broken into a church and a school in Ranaghat town, about 62 miles from Kolkata, NDTV, a local news network, reported. They had vandalized the school and damaged a bust of Jesus Christ. They later attacked the nuns' quarters and locked all nuns in one room. One of the men allegedly dragged a nun and raped her, media reports said. The men had reportedly stolen about 200,000 rupees ($3,202) from the church. Eight people had been detained for questioning in connection with the incident.
Indian Prime Minister Narendra Modi expressed "deep concern" over the West Bengal attack, the BBC reported. About 80 percent of the Indian population belongs to the Hindu community, while 13 percent of the population is Muslim. Christians and members of other faiths form less than 7 percent of the population.
Over the past few months, there have been several attacks on churches and Christian institutions in the country.
© Copyright IBTimes 2023. All rights reserved.