Indian Youth Allegedly Uses Foul Language Against Pakistani Minister Hina Rabbani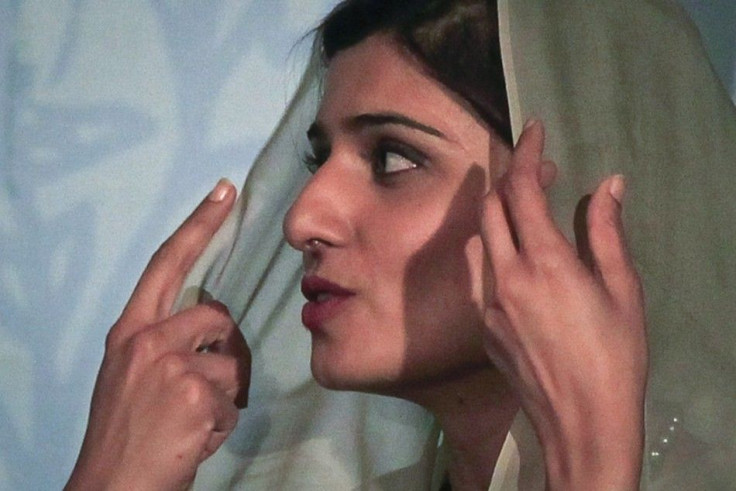 A youth from Raichur district of Karnataka in India was interrogated by police in connection to a phone call received by Pakistan's Foreign Minister Hina Rabbani Khar.
The youth, Amaresh, allegedly called on the FM's cell phone, and used filthy language on her, Indian newspapers reported Monday.
An investigation was initiated after the Foreign Minister's office asked the Indian Government to look into the matter and inquire into the call.
Amaresh belongs to Buddini village in Sindhanur taluk of Karnataka's Raichur district, and the incident was highlighted when the City Crime Branch of Bangalore questioned him Sunday.
According to the police, External Affairs Ministry officials say that the call was made two months ago from the youth's phone and lasted for 15 minutes.
Police officials further said that officials from the Central Bureau of Investigation, Delhi, visited the town last month. However, even after the CBI and CCB interrogation, the boy still denies the allegation.
Amaresh is a small-time attendant at a private coaching centre.
Neither have I heard of Rabbani Khar nor do I know Urdu or English to abuse her, indiatvnews.com quoted Amresh as saying.
I do not know what all this is about. I do not know if some student who resides at this centre had used my phone, he further said.
Local police claimed that the CCB officials did not show the call records to authenticate their allegation when the lecturers at the centre sought the details on behalf of the youth.
Amaresh has been directed by the police not to switch his phone off until he is contacted by them again.
© Copyright IBTimes 2023. All rights reserved.