Indians Pitcher Mike Clevinger In Trade Rumors After Breaking Coronavirus Protocols
Starting pitcher Mike Clevinger may never throw another pitch for the Cleveland Indians for breaking coronavirus safety protocols.
Cleveland is listening to trade offers for Clevinger, multiple reports indicate, as the 29-year-old waits at the team's alternate site in Lake County, Ohio, serving penance for potentially putting his team at risk. The New York Yankees have been in touch with the Indians, SNY reported, in search of pitching help.
Along with pitcher Zach Plesac, Clevinger will spend at least 10 days away from teammates, who scolded the two in a meeting for breaking protocols and spending a night out in Chicago, ESPN reported.
There has already been one instance of a team moving on from a professional athlete who violated coronavirus protocols. The Seattle Seahawks released rookie Kemah Siverand because he tried to sneak a woman into his hotel room during training camp.
Siverand, an undrafted player who has never played a snap in the NFL, was much more expendable than Plesac and Clevinger. The pitchers comprise 40% of Cleveland's rotation, which potentially could make the Indians a dangerous playoff team.
Trading Clevinger for a player that improves another area of Cleveland's roster, however, appears to be in the realm of possibility.
The Indians have a few reasons to explore the idea of dealing Clevinger. The right-hander could be in for a significant raise in each of the next two seasons before hitting free agency at the end of 2022. With the American League's best ERA and its second-worst batting average, Cleveland might consider swapping Clevinger for a hitter to improve a struggling lineup.
Couple the baseball reasons with Clevinger's recent indiscretions and a trade might make sense.
The Indians are more likely to trade Clevinger than the younger Plesac, The Athletic reported. While Plesac was caught breaking curfew when he didn't adhere protocol on Aug. 8, Clevinger didn't inform the Indians he had been out with his teammate. Clevinger flew home on the team plane the following night while Plesac was in quarantine.
During the team meeting on Aug. 14, one Cleveland player said he wouldn't remain with the club if Plesac and Clevinger stayed on the active roster, sources told ESPN. It remains to be seen if the pitchers will be welcomed back.
Boston Red Sox pitcher Eduardo Rodriguez will miss the entire season with a heart condition he developed after recovering from the coronavirus. Coronavirus outbreaks with teams have postponed dozens of games. The St. Louis Cardinals had 16 straight days off and are scheduled to play 23 games over a 19-day span because the virus made its way through the clubhouse.
The Indians don't appear to be actively shopping Clevinger. He is more likely than not to stay in Cleveland, but the situation bears monitoring.
The MLB trade deadline is Aug. 31.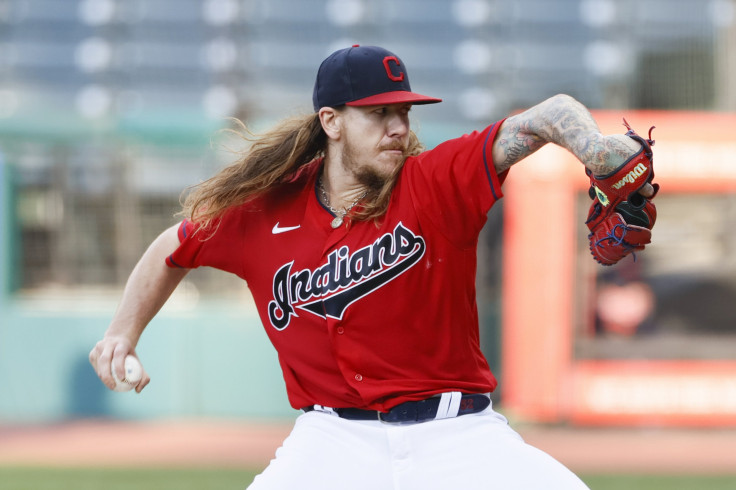 © Copyright IBTimes 2023. All rights reserved.