India's Top Court Takes No Action Against Former Judge Accused Of Sexual Assault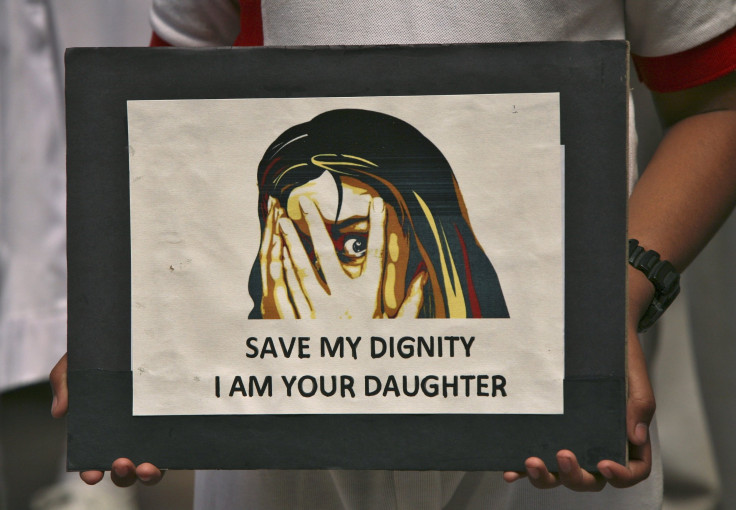 India's apex court indicted a former judge of an "act of unwelcome behavior" over accusations of sexual misconduct leveled by one of his interns, but stopped short of taking any action against him, stating that he was no longer in active service when the incident took place.
The Supreme Court, which laid down the initial guidelines against workplace harassment back in 1997, found itself having to take a closer look at the act in November, when Stella James, a law graduate, accused retired Supreme Court judge A.K. Ganguly of sexually assaulting her in India's national capital, New Delhi. In a blog post that captured the attention of the nation's media, James wrote that the assault coincided with widespread protests in India against the brutal gang-rape of a woman on board a bus in New Delhi.
A three-judge committee, which was instituted by the Supreme Court after the complaint was raised, found that there was "prima facie" evidence of sexual misconduct. Ganguly was also accused of sexual harassment by another law intern, in a Facebook post, a week after James' complaint.
"The Committee is of the considered view that the statement of (the intern) both written and oral, prima facie discloses an act of unwelcome behavior (unwelcome verbal/non-verbal conduct of sexual nature) by Mr. Justice (Retd.) A.K. Ganguly with her in the room in hotel Le Meridien on 24.12.2012 approximately between 8.00 P.M. and 10.30 PM," India's Chief Justice P. Sathasivam said, in a statement on Thursday, reported by Press Trust of India, or PTI.
"The woman's internship with Justice Ganguly was a private placement and he had retired by the time the charges against him surfaced," the committee said. Sathasivam said in the statement that "no further follow up action is required by this Court" in the case, because Ganguly was no longer working at the Supreme Court at the time of the incident.
Ganguly, who now chairs the Human Rights Commission in the eastern Indian state of West Bengal, had categorically denied James's allegation.
India's Law Minister Kapil Sibal, on Friday, questioned the committee's ruling and expressed disappointment.
"Why did they set up an inquiry if they knew he was a retired judge? Why did they wash their hands off the matter? It disappoints me," Sibal said, NDTV reported. "The Supreme court is so proactive when dealing with ordinary citizens."
The ruling sparked demands from the public that the police should file a case over the incident, and that Ganguly should step down from his current role.
"I do believe police must register an FIR immediately," Additional Solicitor General Indra Jaisingh said Thursday, according to PTI. Ganguly could face criminal charges if James gives a formal statement to the Delhi police.
© Copyright IBTimes 2022. All rights reserved.
FOLLOW MORE IBT NEWS ON THE BELOW CHANNELS