Indonesia Prepared To Execute 7 Foreigners On Drug Charges, Despite Diplomatic Fallout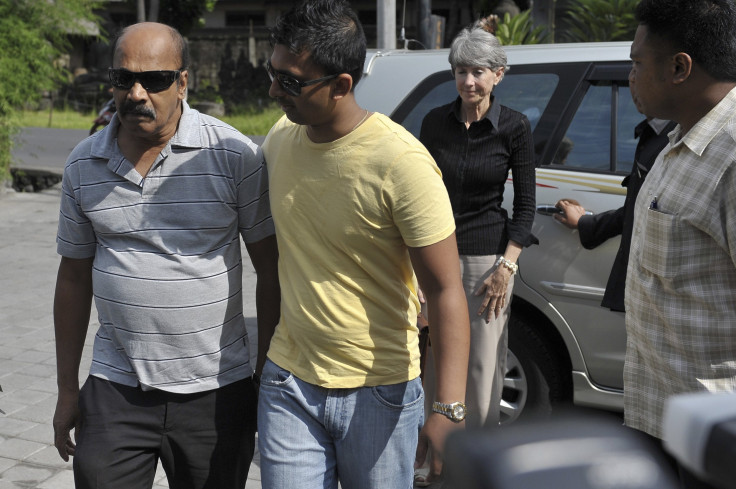 Indonesia is prepared to execute seven foreign nationals after their appeals for presidential clemency were declined. Previous executions have provoked diplomatic backlash from several countries.
Indonesian authorities had previously said that two Australian leaders of the 'Bali Nine' drug smuggling ring had lost their appeals to President Joko Widodo, and would likely soon face capital punishment, Channel NewsAsia reported. A spokesman for the attorney general's office revealed that five more drug convicts, from Malawi, France, Brazil, Nigeria and Ghana, had also lost their appeals, in addition to four Indonesians on death row. The two Australians, Andrew Chan and Myuran Sukumaran, were caught plotting to smuggle 18 pounds of heroin into Indonesia in 2005, and had appealed to Widodo two years ago.
"The attorney general's office now has 11 convicts on death row ready to be executed," spokesman Tony Spontana said, adding that a decision had not yet been reached on when or where the executions would take place. However, he confirmed that several of them would be put to death by firing squad in the next round of executions.
The decision comes after Indonesia executed six drug offenders, five of whom were foreign nationals, earlier this month. This prompted Brazil and the Netherlands, whose citizens were among those executed, to withdraw their ambassadors to Indonesia in protest. The offenders' clemency requests had also been denied by Widodo.
Dutch foreign minister Bert Koenders called the executions "a cruel and inhumane punishment, which constitutes an unacceptable denial of human dignity and integrity," according to a press release from the Dutch government.
In recent years, Indonesia has become increasingly harsh on drug-related offenses, with over 77 traffickers put on death row since 2004, The Guardian reported. The executions highlight the growing use of the death penalty by the recently elected president. After campaigning as a reformist who promised to strengthen human rights, Widodo has expressed vocal support for the death penalty. In a CNN interview, Widodo vowed to continue his government's harsh campaign against trafficking.
"Imagine every day we have 50 people die because of narcotics, of drugs. In one year, it's 18,000 people who die because of narcotics," he said. "We are not going to compromise for drug dealers. No compromise. No compromise."
Former president Susilo Bambang Yudhoyono's administration had faced criticism for its leniency toward drug traffickers. When Yudhoyono reduced the sentence for Australian Schapelle Corby's drug trafficking charges, the leader faced local legislators' ire, according to The Conversation, a news website.
Indonesia resumed executions in 2013, after an unofficial five-year hiatus. Twenty people are currently scheduled for execution in 2015, The Jakarta Post reported. Between 2000 and 2014, the country executed a total of 162 people.
© Copyright IBTimes 2023. All rights reserved.