Indonesia Terror Attack: Why Did ISIS Target Jakarta?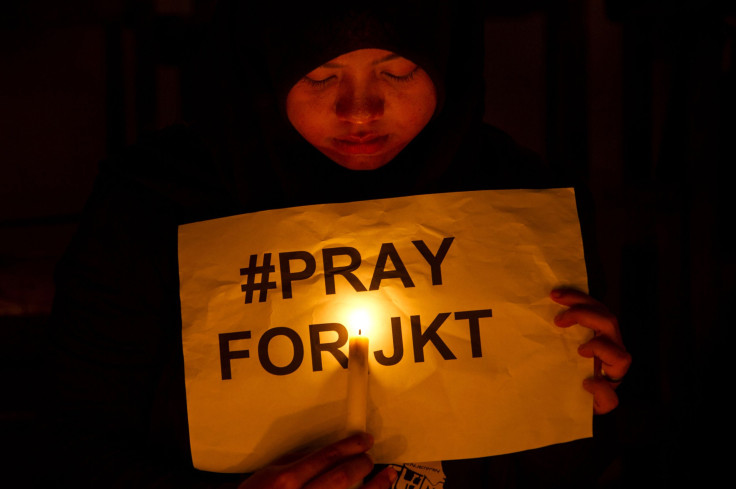 Following a deadly terror attack in Jakarta's central business district Thursday, many in Indonesia — the world's most populous Muslim nation — quickly turned to social media to denounce the Islamic State group using the hashtag #KamiTidakTakut – #WeAreNotAfraid. The messages were meant to communicate that Indonesia's moderate form of Islam would prevail over ISIS' call for a global caliphate.
"We are trying to tell them that this is not going to work, whatever your goal is it's not going to work," said Niar Nurdin, 40, a lifelong Jakarta resident.
Coming so close on the heels of attacks in Paris and Istanbul, Thursday's bombing is raising fears that ISIS is expanding its theater of operations and increasing the frequency of its terror attacks. ISIS has almost no presence in Southeast Asia, and Indonesia could have strategic value as a place to show strength and win hearts and minds. Although, more than 80 percent of the country's 250 million people are Muslim, only a few hundred Indonesians have joined ISIS, a small proportion compared with European nations that have seen thousands of citizens pledge allegiance to the group.
Aside from recruitment, practical concerns may be driving ISIS' expansion, according to Max Abrahms, an assistant professor of political science at Northeastern University in Boston.
"I predict that Islamic State violence will continue to expand geographically. There is a simple reason why: They are under duress in their stronghold [of Iraq and Syria]," said Abrahms. "As the Islamic State gets pressured, the group in order to survive and stay relevant will have to increasingly delegate operations to people further and further away."
Indeed, Indonesian authorities reported receiving threats that the group would put the "spotlight" on their country and the attack marks the first instance of a major plot going undetected.
Even so, experts say ISIS will have a difficult time gaining support in the region.
"ISIS doesn't appeal to the vast majority of Muslims in Indonesia and you have major Muslim organizations campaigning against ISIS' brand of Islam," said Anton Alifandi, the principal Indonesia analyst for IHS, a global economics and risk analysis firm.
Nahdlatul Ulama, an Indonesian Muslim organization with over 50 million members, is one of those groups. NU has issued strong statements and videos denouncing ISIS and its interpretation of Islam in an effort to combat the group's propaganda.
"The spread of a shallow understanding of Islam renders this situation critical, as highly vocal elements within the Muslim population at large — extremist groups — justify their harsh and often savage behavior by claiming to act in accord with God's commands, although they are grievously mistaken," said A. Mustofa Bisri, the leader of NU, speaking in November.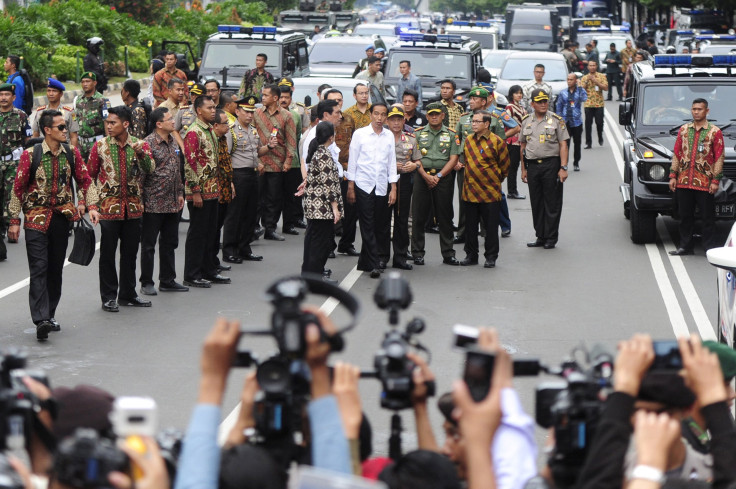 Thursday's attack left seven dead, including five of the attackers, and at least 20 injured. Indonesia has a history of terror attacks with a large-scale incident on the resort island of Bali in 2002. Jakarta has also faced bombings at the JW Marriott and Ritz-Carlton hotels in 2009 and an attack on the Australian Embassy in 2004. Jemaah Islamiyah, a group linked with al Qaeda, claimed responsibility for all three attacks. In recent years, authorities have dealt with smaller-scale attacks targeting police forces. Indonesian counterterrorism authorities reported foiling recent planned attacks, with rumors swirling of Christmas and New Year's Eve plots.
"It's a country that is very largely peaceful," said Raffaello Pantucci, director of international security studies at the Royal United Services Institute based in London. "A lot of the problems there are about minority issues or clashes and they [ISIS] can parasite off of these kinds of problems."
Indonesia's President Joko Widodo was quick to return to Jakarta and go to the scene of the attack Thursday. "We condemn actions that disrupt public security and disturb the peace of the people and sow terror," he said. Widodo was elected in 2014 on the platform of being a charismatic reform figure outside of the traditional mold of military generals who have run the country in the past; this marks the first major attack under his watch.
Thursday's attack hit at Jakarta's central business district near international chains including Starbucks and close to a United Nations office, but experts were hesitant to attribute the location to a plan to target foreigners or disrupt business. Widodo has faced criticism over his handling of the country's economy, but experts doubted the attack would cause a long-term disruption to Indonesia's already gloomy business climate.
"Indonesia has been struggling to reverse its economic decline over the past five years," said Kevin O'Rourke, the writer and editor of Reformasi Weekly, a newsletter about Indonesia. "On the one hand people might take in stride but on the other hand it's bad news ... and could deliver a setback to investor confidence."
© Copyright IBTimes 2023. All rights reserved.
FOLLOW MORE IBT NEWS ON THE BELOW CHANNELS