Infant Formula Recall 2021: Baby Formula Recalled Over Inadequate Iron Levels
A recall has been issued by Able Groupe for a number of products that are being used as infant formulas because they contain an insufficient amount of iron as required by the Food and Drug Administration.
The recalled baby formula was imported from Europe and distributed to consumers in the U.S. through mail services via the website www.littlebundle.com. The products were not available at any retail store.
Able Groupe began shipping the affected formula on May 20. About 76,000 units were distributed, according to the recall notice.
The recalled infant formula products are intended as a complete or partial substitute for human milk for children 12 months old and younger. But, according to the FDA, these new infant formulas were not submitted to the agency for required pre-market notifications.
The formula contains less than 1 mg of iron per 100 calories and may not provide an adequate amount of iron for some infants, including those that were born prematurely, have a low birth weight, or those with low iron levels. Inadequate iron levels can lead to iron deficiency anemia that can cause irreversible cognitive and functional development outcomes.
According to the FDA, infant formula that contains less than 1 mg of iron per 100 calories is required to include a statement on the label that indicates that additional iron may be necessary. A statement was not included on the label of these recalled formulas.
The recalled products include:
HiPP Comfort Milk Formula
HiPP Dutch Stage 1 Combiotic Infant Milk Formula
HiPP HA Germany Hypoallergenic Stage PRE Combiotic Infant Milk Formula
HiPP German Stage 1 Combiotic Infant Milk Formula
Holle Bio Stage 1 Organic Infant Milk Formula
Holle Bio Stage PRE Organic Infant Milk Formula
Lebenswert Anfangsmilch Stage 1 Organic Infant Milk Formula
HiPP UK Stage 1 Combiotic First Infant Milk Formula
A full list of affected products and labels can be viewed here.
Consumers who have the recalled infant formula in their possession should not use the products. The formula should be disposed of.
Questions about the recall can be emailed to recallquestions@ablegroupe.com.
All infant formula distributed by Able Groupe was not labeled as required by the FDA requirements, the agency said. As a result, the company has recalled all lot codes.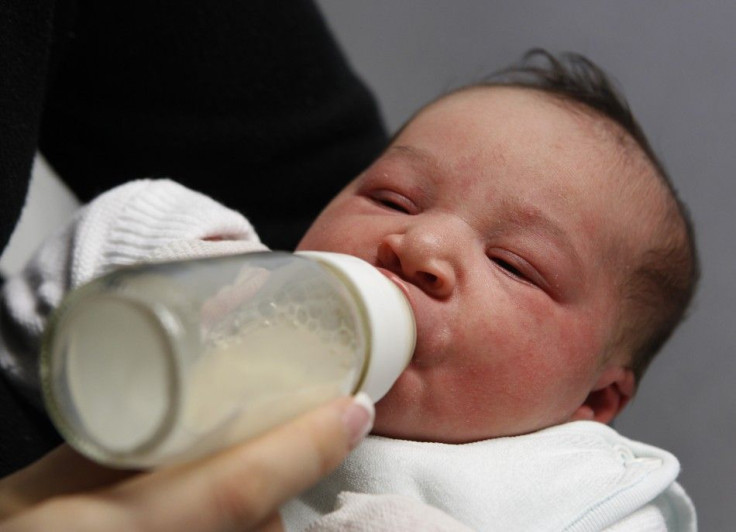 © Copyright IBTimes 2023. All rights reserved.
FOLLOW MORE IBT NEWS ON THE BELOW CHANNELS