Infosys Set To Be Slapped With Record Fine Of $35M In US For Visa Abuse: Report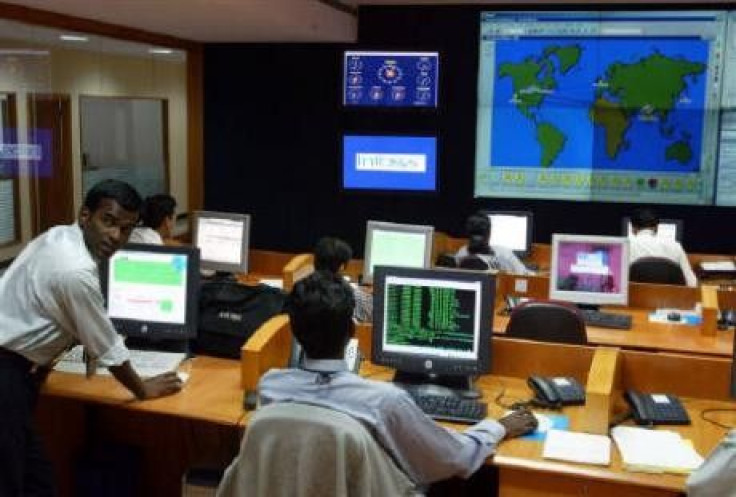 Infosys Ltd (NYSE:INFY), one of India's major software services providers, is likely to be slapped with a record penalty of $35 million by the U.S. federal government for violating visa laws to place its employees that are not American citizens at locations inside the country, the Wall Street Journal reported on Tuesday.
The government is expected to announce the fine on Wednesday after a probe by the Department of Homeland Security and the Department of State found that Bangalore-based Infosys misused cheaper B-1 visas, which are meant for short business visits, in place of harder-to-obtain H-1B visas, which allow companies to bring in skilled employees from overseas for long-term projects.
The investigation was carried out in the backdrop of an ongoing immigration overhaul in the U.S., which if adopted by Congress, would double the cost of processing work visas and impact Indian software companies, which rely heavily on short- and long-term work visas for their employees based at client locations in the U.S.
"This complaint and large settlement should be a wake-up call to all employers that the government is serious about enforcing the H-1B visa regulations," Stephen Yale-Loehr, a Cornell University immigration-law professor, told the Journal.
The comprehensive immigration reform bill will also force Indian firms to downsize their non-American workforce in the U.S. due to new restrictions on the total percentage of foreigners working in the U.S. on the H-1B visa. H-1B visa holders are allowed to stay in the U.S. for up to three years and are paid locally, meaning the pay is included in calculating federal and state income tax in the U.S., while B-1 visa holders are paid from their home country.
Infosys currently earns 63 percent of its total revenues from North America, according to a Press Trust of India report. The company provides technology services to several U.S. clients and employs thousands of people in the U.S., including both Americans and non-Americans. Infosys told the Journal that it has earmarked $35 million to settle the case and to cover legal costs.
Infosys' visa abuse first came to light when a former employee Jack "Jay" Palmer filed a lawsuit in the U.S. accusing the company of harassment and breach of contract after he confronted his managers about the possible violation of immigration laws by the company. The case was dismissed in August 2012, but according to the Journal, Palmer has been assisting in the federal probe against Infosys.
Meanwhile, Infosys has introduced a rotation policy for its employees working at client locations overseas, which is seen as an effort to provide more employees with an opportunity to work overseas, the Times of India reported on Monday.
The company, which employs about 157,000 people worldwide, also has set 18 months as the maximum period an employee can stay overseas when they travel for client-specific work, the report said.
© Copyright IBTimes 2023. All rights reserved.
FOLLOW MORE IBT NEWS ON THE BELOW CHANNELS