An Intelligence Gold Mine! Ukraine Captures A Unit Of Russia's Prized Electronic Warfare System
KEY POINTS
A complete Krasukha-4 consists of two vehicles, both based on the 8x8 KAMAZ-6350 trucks
While one has the warfare system, the other truck carries the command post module
The U.S. has often cited Russia and China's electronic warfare systems as a challenge
Ukraine may have managed to get its hands on one of Russia's most prized weapons, a module of Kremlin's advanced 1RL257 Krasukha-4 mobile electronic warfare system.
The defending troops Tuesday seized a "curious container" near Kyiv, which is said to hold the command post of the system, according to UK-based military analysts group Ukraine Weapons Tracker.
According to military sources, Krasukha-4 can cause damage to the enemy's electronic warfare systems and communications and neutralize Low-Earth Orbit spy satellites, ground-based radars, and Airborne Warning And Control System radars at ranges between 150 to 300 kilometers.
A complete Krasukha-4 consists of two vehicles, both based on the 8x8 KAMAZ-6350 truck, one with the electronic warfare (EW) system and the other carrying the command post module. A Krasukha-4 unit consists of two KAMAZ-6350 trucks, one carrying the radar jamming equipment and the other acting as a command post. It is reportedly the second truck that is now with the Ukrainians.
According to a report by The Drive, it is not clear what happened to the truck, though the pictures posted by the tracker show it toppled on its side. Though there seems to be an attempt to hide it with tree branches, it is unclear whether it was caught in a blast or ambush. However, the truck seems to have survived much damage.
Though only half the system is currently with the Ukrainians at this point, it is still an intelligence gold mine for Ukraine as well as NATO as the Krasukha-4 is one of the Russian military's most capable mobile EW systems. The system was thrust to the world's attention when Russia put it to use in Syria, which was tagged an ultimate testing ground for Kremlin's weapons.
A U.S. Special Operations Commander too acknowledged Russia's EW warfare system, though not in so many words, when he acknowledged that the Russian system was "testing us every day, knocking our communications down, disabling our EC-130s."
In Ukraine, having Krasukha-4 in the general vicinity of Kyiv had enabled Russia to stop Ukraine from tracking and targeting Russian units in this area via radar.
However, its capture could be boon to not only Ukraine but to their foreign partners, including NATO. It is almost certain that intelligence agencies in the U.S. and other countries would want to glean tech from this container, especially since the U.S. has always cited such EW systems as a significant threat to their forces. This would also help the West develop countermeasures and loopholes that could be exploited for cyber warfare purposes in the future.
Earlier, the U.S. had expressed surprise at how Russia has been holding back EW systems like Krasukha-4 in Ukraine. According to The Drive, this could be due to concerns about the loss or capture of these systems.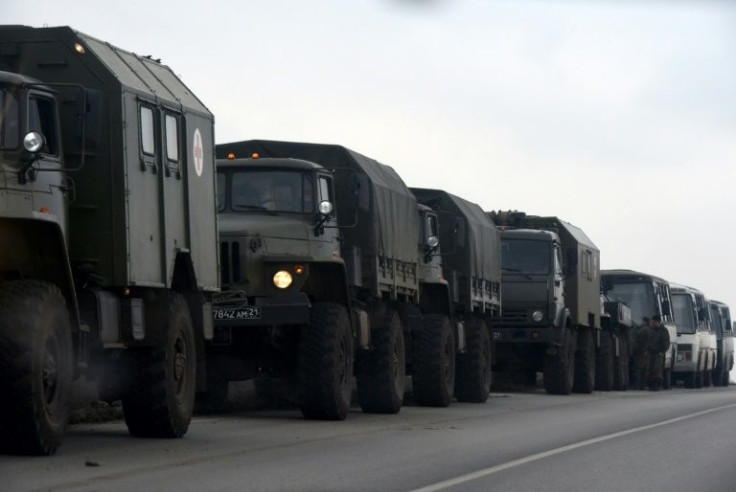 =
© Copyright IBTimes 2023. All rights reserved.