Interest Rate Hike? Fed Decides Wednesday Whether To Boost Interest Rates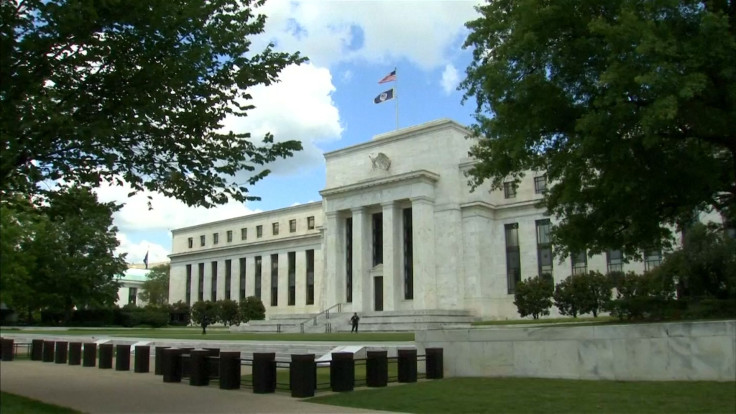 All eyes were on the U.S. Federal Reserve's Federal Open Markets Committee ahead of its decision Wednesday afternoon on U.S. interests.
The FOMC was to announce its decision on whether to raise the overnight rate 25 basis points at 2 p.m. EDT. Fed Chair Janet Yellen has scheduled a news conference shortly after. Investors will be mining minutes of the meeting, which will be released later, for clues on what will happen at subsequent meetings.
The current federal funds rate — the interest rate banks charge each other — currently is at 0.5 percent. The rate was as high as 20 percent in the 1980s to combat inflation.
The guessing game has been in full swing since early this month amid comments from various Fed governors. The last rate hike was in December, and the FOMC had been expected to raise rates steadily throughout this year, but lagging economic data put a crimp in those plans.
The speculation has injected volatility into the markets, sending the Dow Jones Industrial Average on wild swings. The Dow and Standard & Poor's 500 closed up fractionally Tuesday as investors bet the Fed would stand pat at least until its December meeting.
The Dow was up 0.05 percent to close at 18,129 while the S&P gained 0.03 percent to 2,139.76. The Nasdaq had the best showing, up 0.12 percent to finish at 5,241.35.
Former President Bill Clinton joined the fray Tuesday, telling CNBC he expects the voting governors will "do what they think is right." Clinton did not say what he thinks the best course of action would be, saying the Fed has more data than he does.
Clinton said it's a "perplexing time" for the economy.
"There was a very long tail on this financial crash [the Great Recession] that explains most of the road rage in the American electorate and much around the world," Clinton said.
The case for an interest rate hike Wednesday was strengthened last week by news the core Consumer Price Index for August rose 0.3 percentage point above the Fed target of 2 percent, but weak payroll data and a pullback in the service sector could prove more persuasive.
CME Group futures downgraded the odds of a rate hike Friday to 15 percent from 30 percent earlier in the month. Odds for a December hike are at 50 percent or more. Though the next meeting is in early November, odds of a rate hike then are low because of its proximity to the Nov. 8 election.
"They want to maintain market expectations for a rate hike in case they want to raise rates in December if conditions warrant one," Sam Bullard, a senior economist at Wells Fargo Securities in Charlotte, North Carolina, told Reuters.
What would a rate hike mean for Main Street? Not much. A study by the credit information service TransUnion indicates a quarter-point increase would mean just a few dollars added to the typical credit card or variable mortgage interest rate, an estimated average of $6.45 a month, CNBC reported.
Fed policymakers are wary of raising rates too quickly because the U.S. population is getting older and productivity growth is declining.
© Copyright IBTimes 2023. All rights reserved.