International Space Station Expedition 39 Crew Members Discuss Upcoming Mission [EXCLUSIVE INTERVIEW]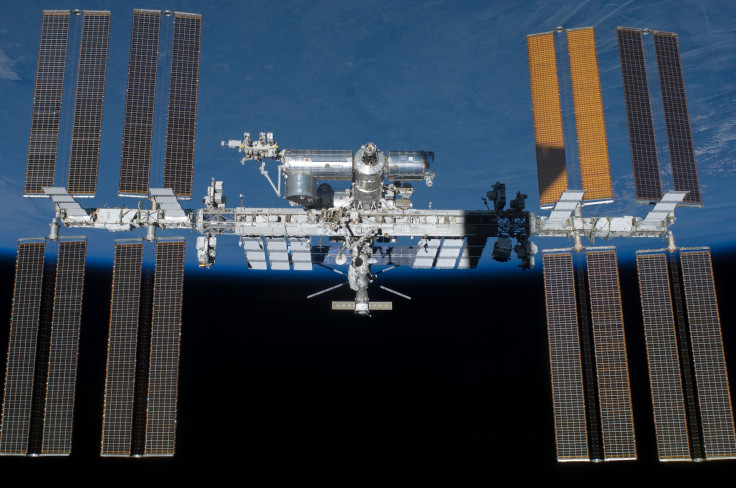 The next International Space Station crew members will launch from the Baikonur Cosmodrome, located in Kazakhstan, on March 25. The Expedition 39 crew members include NASA astronaut Steve Swanson and Russian cosmonauts Alexander Skvortsov and Oleg Artemyev.
Swanson and Skvortsov have both been in space while it will be the first space mission for Artemyev. Swanson previously completed two space shuttle missions and will take over as the Expedition 40 commander in May. Ahead of the March launch, the Expedition 39/40 crew members discussed their upcoming ISS mission with the International Business Times.
Skvortsov was previously an Expedition 23/24 crew member and served as the Expedition 24 commander. Discussing what being a commander entails, Skvortsov said, "As a station commander I have the greatest responsibility of all. Of course, all crew members are professionally prepared but the commander has two significant jobs to do. The first is to make sure all tasks are completed and the second is being fully responsible for the safety of all the crew members."
For his second ISS mission, Skvortsov said his role will be different but will rely on his past experience to aid his fellow crew members. It will be Swanson's first time as commander and he says the role requires an individual to focus on the entire operation as well as the happiness of each of crew member.
"This time I won't be the commander of the entire station, I'll be the commander of the Russian segment so the scope of my responsibilities is slightly diminished. Since I've had the experience of being commander of the space station I'll do my best to assist Steve Swanson and his job as the ISS commander," Skvortsov continues, "I think my experience as commander will be invaluable because I'll be able to assist him in certain issues and, hopefully, my advice will help him and help our crew resolve any issues that may arise and I understand that this mission is going to be intensive for both the Russian and American sides."
Swanson said, "For being a commander the big difference, I think, in that aspect, is keeping the big picture of what's going on, how the levels of oxygen, carbon dioxide, water and all the consumables. Talking to ground about any issues and keeping all of that going and making sure everyone is up to date and on the same page and making sure your crew is happy and everything is going smoothly."
As for how he will spend his time aboard the ISS, Skvortsov and Swanson both discuss the various tasks and daily jobs that are required of each crew member. "We have a list of jobs to be done and I hope that all of them will be completed and that we'll be able to fulfill this mission without any extraordinary events or situations, especially given the circumstances of the previous mission when we had a problem, with the pump failure, that led to three spacewalks," said Skvortsov.
Swanson agrees, saying, "The responsibilities are pretty much the same for all crew members and that is to maintain the station and do the science we are assigned to do. That can involve many different things depending on what task you get each day but it will range from fixing things that are broken to cleaning the station on a weekly basis."
For Swanson, he will use his previous shuttle mission experience during the upcoming station mission but he said there are some important differences between the two types of space missions.
"The big difference between a shuttle mission and a station mission is, of course, a time difference but it's very alike to going to a foreign country," Swanson continues, "You stay there for two weeks, you get to vacation there and you know it a little bit and you get to cruise around but you don't really get to see the details or feel the real culture of it, I think, versus living there for six months. That's the same thing with the station, you're there for six months, you really get to know what it is to live and adapt to an environment like that because you are doing it for so long. For two weeks, you can do it relatively quickly and you can live through almost anything but for six months you have to adapt and become comfortable in that environment."
Artemyev said he is lucky to have his first space mission with astronauts who have several missions under their belt. "I will be there as a flight engineer and will be working closely with Steve and Alex. I've been blessed because those are very experienced astronaut and cosmonaut, who have a wealth of experience and I've been able to learn from them and will be very happy to be on the same crew as them," said Artemyev.
The Expedition 39/40 crew members will launch to the ISS on March 29 and will return to Earth in September.
© Copyright IBTimes 2022. All rights reserved.
FOLLOW MORE IBT NEWS ON THE BELOW CHANNELS