International Space Station Orbit Adjustment Works After First Failed Attempt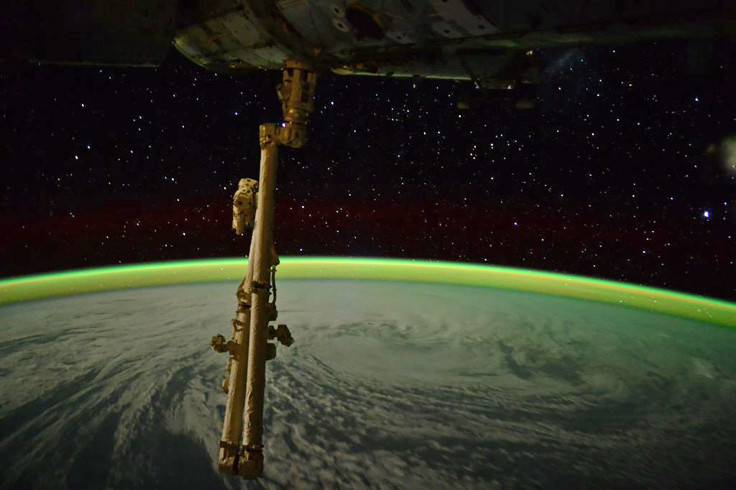 For three astronauts aboard the International Space Station, coming back to earth just got a little easier. A second attempt to adjust the ISS orbit was completed Sunday, following a failed attempt Saturday by Russia's space agency, Sputnik International reported. The earlier try to correct the orbit sputtered after the engines on a cargo spacecraft docked to the ISS failed to start.
The Russian news agency Tass reported the procedure took 32 minutes and boosted the orbit 2.8 kilometers (1.7 miles).
Sputnik said the ISS "must routinely be boosted to a higher orbit in order to counteract orbital decay." The successful maneuver helps pave the way for three of the six crew members currently aboard the ISS to return to Earth next month because the space station is now at the right altitude, Agence France-Press reported.
Those three crew members -- one from the U.S., one from Russia, and one from the European Space Agency -- were originally due back May 13. But officials from NASA and other agencies decided to delay their re-entry by about a month after a Russian cargo spaceship headed for the ISS malfunctioned, and disintegrated in the Earth's atmosphere May 7.
The arrival of three replacement astronauts -- one each from the U.S. and Russia, and one from Japan -- has also been moved back from late May to the end of July. But, meanwhile, everyone who's still up there should be just fine.
"We keep plenty of supplies on the space station so we can have the flexibility to do something like this," NASA spokeswoman Stephanie Schierholz told The Science Times.
© Copyright IBTimes 2023. All rights reserved.