'Invincible Shield' Military Drills: North Korea Calls Exercise 'Hostile Act,' Wants UK To Pull Out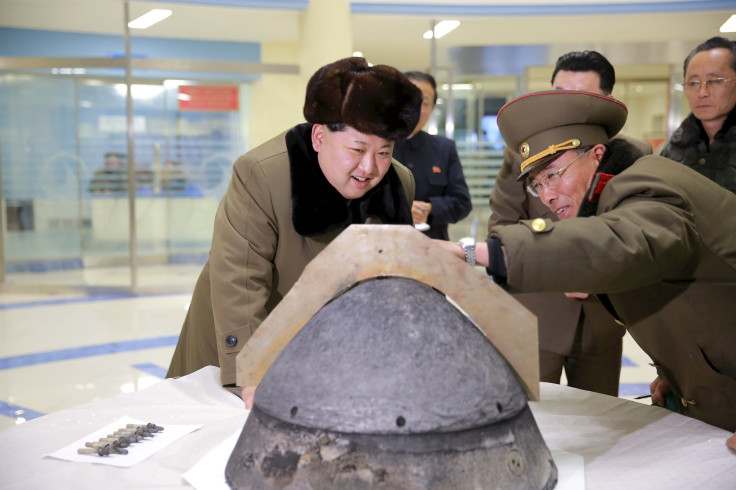 North Korea Monday called the upcoming joint military exercise in South Korea a "hostile act" and said it wanted the U.K. to withdraw from the drills. The South Korean air force, along with the U.S. and the U.K, will carry out its first joint military drills in November amid growing threats from Pyongyang.
"This is a hostile act, openly joining the U.S. and South Korean forces in moves for a new war against us," North Korean Foreign Ministry official Pak Yun Sik said. "Britain claims that this military exercise is not targeting us, but the U.S. and South Korea openly say that these military exercises are aimed at launching a strike against our military facilities and our command structure."
For the drills — named 'Invincible Shield' — U.K. plans to send four Eurofighter Typhoon combat jets, a Voyager tanker aircraft and a C-17 Globemaster transport aircraft.
South Korea and the U.S. concluded separate military exercises of 'Invincible Spirit 2016' on Saturday.
"The 'Invincible Spirit' exercise has put a bigger focus on striking North Korea's key nuclear and missile facilities. The change comes after the North's fifth nuclear test last month," a South Korean defense ministry official had reportedly said.
North Korea has been denounced by several countries for its series of nuclear and missile launches this year.
Earlier this month, 38 North — a blog that monitors North Korea's nuclear activities — reported that commercial satellite images showed increased activity at the Punggye-ri Nuclear Test Site in the northern-most province of the isolated country. The activities at the site's north, west and south portals suggested that the Kim Jong Un-led country could be preparing for the next nuclear test, collecting post-test data or sealing the portal.
Furthermore, other activity was detected at the Sohae Satellite Launching Station in Tongchang-ri, North Pyongan province, the blog reported. But, it remained unclear whether it was related to launch preparations or other operations.
© Copyright IBTimes 2023. All rights reserved.