IRA Controversy In Northern Ireland 2015: Sinn Fein, Gerry Adams Look To New Political Future Amid Irish Republican Army Tensions
The streets and alleyways of Belfast, Northern Ireland are wallpapered with images from the city's war-torn past. Masked men carrying machine guns look out from murals decorated with slogans like "Prepared for Peace, Ready For War." These images, inspired by a 30-year civil conflict, tell the story of a region with a past that is still very much present.
Sinn Fein, a leading political party in Northern Ireland, now is trying to distance itself from that past, looking to change its image from the political ally of the Irish Republican Army to a party focused on economic policies, according to historians. By featuring a new crop of candidates without those connections, the party has attempted to rebrand itself ahead of elections in November. Allegations of violent crimes, including rape and murder, connected to Sinn Fein leaders during the conflict have surfaced over the past year. Coupled with recent outbreaks of violence, a revamped image will not be enough to separate the group from its IRA links, experts said.
"These issues will keep coming up because they are matters that haven't been dealt with in the past," said Thomas Leahy, an Irish historian of the conflict at King's College in London. He said authorities need to "work out a mechanism to find a way of dealing with past victims," in order to move toward a more united future.
One of those victims was Mairia Cahill, a West Belfast woman from one of the founding families of the IRA. Cahill alleges that she was raped by an IRA militant when she was 16 and that Sinn Fein leaders helped cover it up. She is running for the Senate of the Irish Republic in a by-election to take place in late October or early November, and in her brief campaign she has taken aim at Sinn Fein.
The controversy surrounding Cahill's allegations and the ensuing political contest has expanded into a moral battle that stretches beyond the borders of Northern Ireland or a 2015 election and finds its roots in the Irish armed conflict that began in 1968.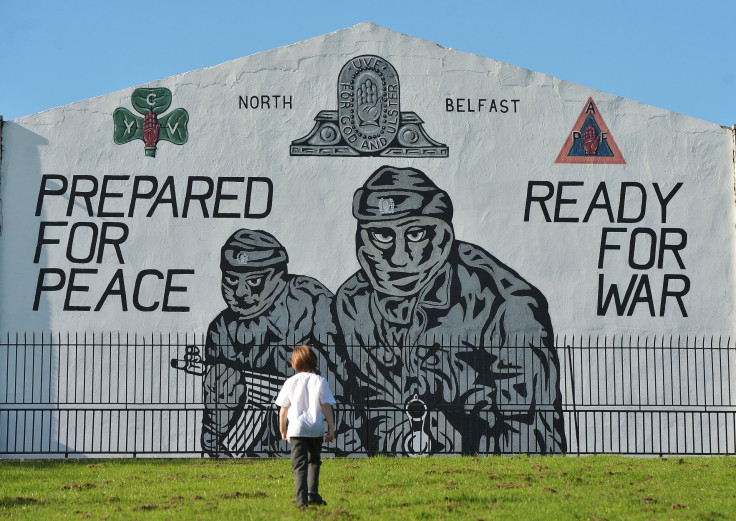 Sinn Fein And The Troubles
The Irish armed conflict, referred to as The Troubles, raged in Northern Ireland from 1968 to 1998, and was fought over whether the six counties of the North would remain part of the United Kingdom or join the Republic of Ireland. The conflict turned into an all-out war in 1972 after British paratroopers shot and killed 14 unarmed Irish Catholics during a protest in Derry, the event that came to be known as Bloody Sunday.
Factions formed, dividing friends and neighbors loosely into two groups: the majority Protestant, called Unionist or Loyalist, paramilitary groups that were loyal to the British Crown, and the large Catholic minority, led by the Provisional IRA, that wanted Northern Ireland to be part of the Irish Republic, called Republicans or Nationalists. Both sides frequently targeted unarmed civilians. The IRA bombed civilian areas, including bars and churches, and the Unionists shot unarmed Catholics in the street.
More than 3,600 people were killed and thousands more wounded before the conflict ended with the Belfast Agreement, also known as the Good Friday Agreement, in April 1998. The Good Friday agreement set up a power-sharing system between the Ulster Unionist Party, the political ally of the Loyalist paramilitaries, and Sinn Fein, the Republican party that counts former IRA militants among its top members.
Thirty years of blood in the streets of Northern Irish cities seeped into the fabric of daily life, however, and the Belfast Agreement did not bring old hatreds to an end. Anthony McIntyre, a former IRA militant who spent 18 years in the notorious Long Kesh prison for murder, completed a doctorate in history upon his release and has become an astute commentator on the conflict. McIntyre said the power-sharing agreement had not and will not unify the region. "Power-sharing reflects a generosity, but there's no generosity - they don't share power, they split power," he told International Business Times Tuesday. "Sectarianism was not removed by the [Good Friday Agreement], it was actually institutionalized."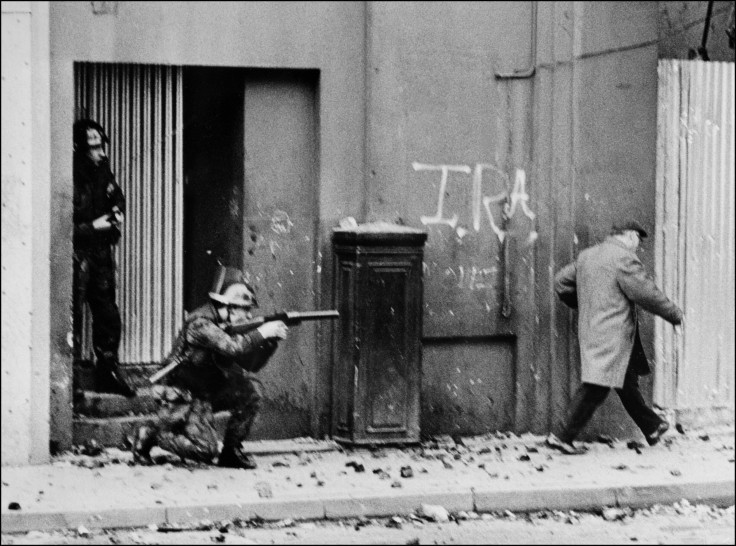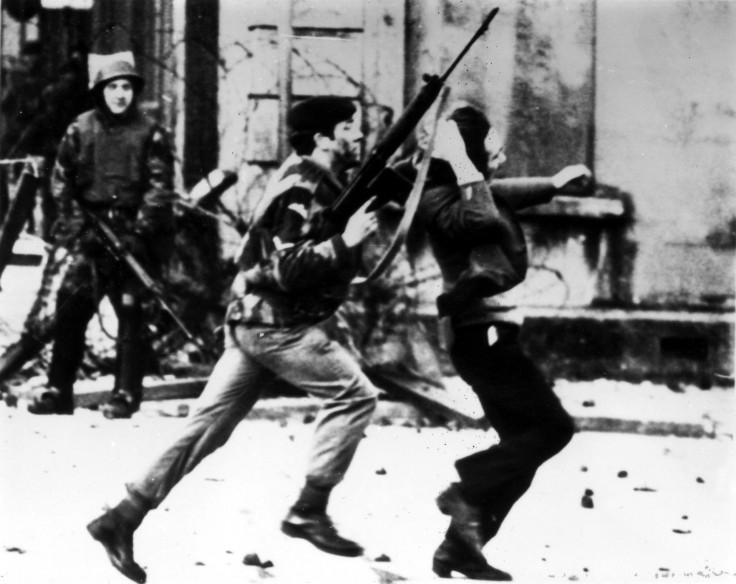 At the helm of one side of that power-sharing agreement was Sinn Fein President Gerry Adams. Standing well over 6 feet tall, speaking passionately from behind his thick, graying beard, Adams cuts an imposing figure in Northern Irish politics. He was a longtime ally of the IRA, and is still revered by many Northern Irish Catholics as one of the negotiators of the Good Friday Agreement that ended the conflict. Adams has consistently denied being part of the IRA, though many people on both sides of the conflict say he was not only a member but one of its highest commanders. Despite his post-conflict message of peace, both fans and detractors of Adams see him as an IRA man.
One historian said Adams has helped move Sinn Fein beyond its reputation for IRA sympathies. "Increasingly Sinn Fein has emphasized political rather than violent aspects of its politics," said Richard English, a Northern Irish historian at the University of St. Andrews in Scotland and author of "Armed Struggle: The History of the IRA." "Those members with an IRA past will always be seen by Unionists as IRA people," he said. "But the party has undoubtedly shifted ground significantly."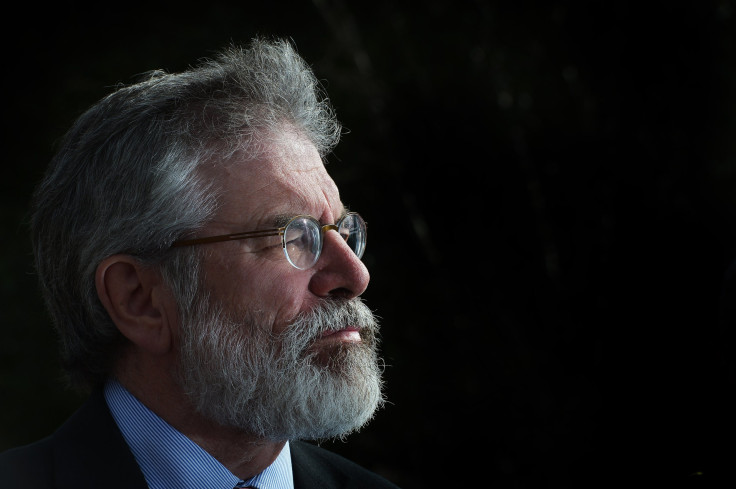 The New Sinn Fein
The shift in Sinn Fein, according to historians, occurred after Ireland, north and south, was hit hard by the 2008 recession that sunk the euro and raised unemployment across the continent. The island nation has only recently begun to recover. Like other debt-stricken nations, including Greece, Spain and Italy, the Republic of Ireland accepted a cash bailout from European lenders in exchange for austerity policies of reduced social spending and drastic budget cuts.
Sinn Fein in the years following the recession allied themselves with Syriza in Greece, an anti-austerity party that fought policies such as budget slashing and higher taxes it said oppressed the working class. "The recession in that way has been of some benefit to Sinn Fein," said Neil Jarman, a leading historian at the Institute for the Study of Conflict Transformation and Social Justice at Queen's University in Belfast. "It's allowed them to take a fairly oppositional position within the Republic."
Mary Lou McDonald, vice president of Sinn Fein, and Pearse Doherty, the group's finance leader, have been portrayed as the new direction of Sinn Fein. They've focused on reversing austerity measures, such as decreased government spending and higher taxes, in order to alleviate poverty across the nation. The emphasis on anti-austerity is not a new phenomenon but a continuation of principles Sinn Fein has supported for decades, Doherty said during an interview Wednesday. "The goals are the same. Sinn Fein's primary objective is to bring about the Ireland that was described in the 1916 proclamation," said Doherty, referring to the Easter Rising, whose centennial is nearing. "It's about equality in its cornerstone."
"The party has changed as Ireland has changed, or its focus has changed as the country has changed," Doherty said. "Sinn Fein has always been a leftist party and very anti-austerity."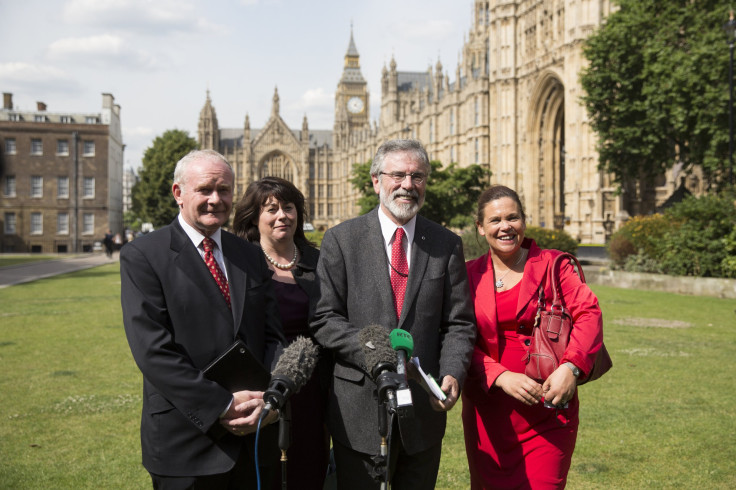 When evaluating the success of Sinn Fein's rebranding, some historians were optimistic. "At one level it's been massively successful and you could probably say -- you know what, I'm going to go a bit further, it would be much different than just rebranding because that suggests that you're just putting on a new face," said Dominic Bryan, a professor of Irish studies at Queen's University in Belfast. "They have very distinctly moved their organization from one which was an insurgent organization to one that is, broadly speaking, a political organization."
Obstacles have arisen to this shift, as Adams' alleged actions during the Troubles were brought back into the foreground in May 2014 when he was held for questioning over the 1972 disappearance of Jean McConville, a mother of 10 who was murdered by the IRA. Adams was eventually released after four days of questioning, and not charged with any involvement, but the media scrutiny has hurt Sinn Fein's self-styled image as a peaceful leftist party. "Because of Adams's position, because of the old gods still being there, it's a movement rather than an ostensible break," said Jarman of Queen's University.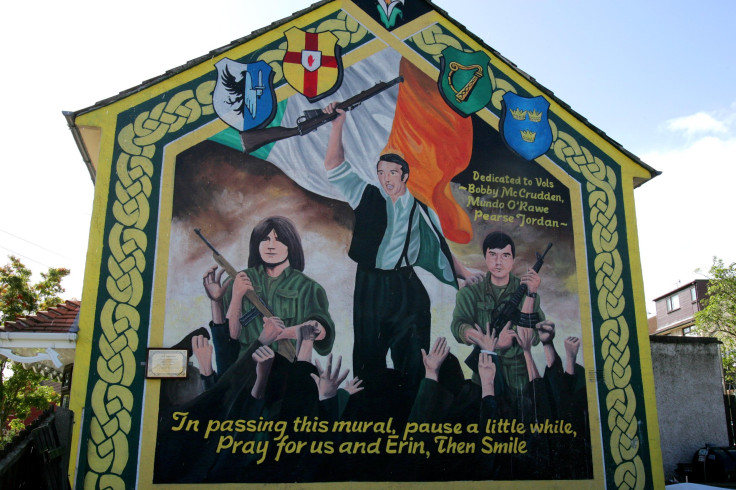 Speaking Truth To Power
Tensions continue to this day in Northern Ireland, stoked by memories of both old and new violence. A man accused of being in the IRA shot and killed a Garda, or Irish national police officer, Sunday night on the border of Northern Ireland. A bomb was planted in a police recruitment center in Derry, Northern Ireland, allegedly by Republican dissidents, Tuesday.
The Troubles will always be a part of Northern Irish politics because they were never fully resolved – and Adams' denial of his involvement doesn't help the situation, according to many people on the ground. Participants and observers of the conflict have said there needs to be some way of facing the past without threat of criminal proceedings.
"Truth may alienate people from each other ... but truth is necessary," said former IRA militant McIntyre. "The problem with truth in the North is that it's used for recrimination, not reconciliation."
© Copyright IBTimes 2023. All rights reserved.
FOLLOW MORE IBT NEWS ON THE BELOW CHANNELS