Iran Broadcasts Pictures Of Underground Missile Facility After Testing Precision-Guided Ballistic Missile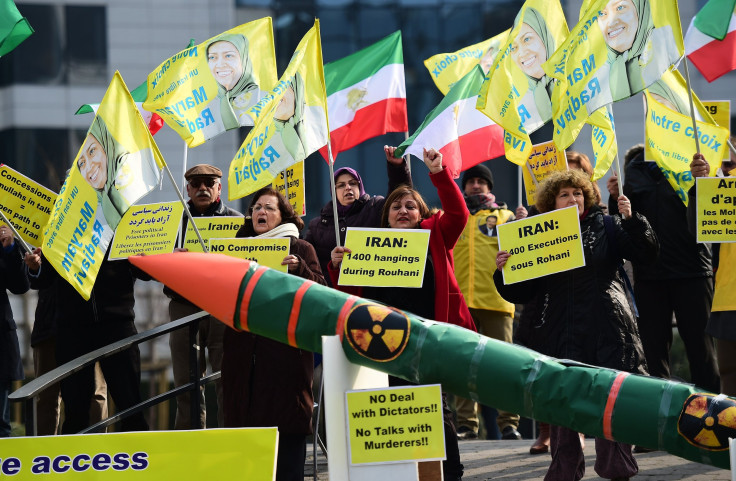 Iran broadcast pictures of an underground missile facility in the country Wednesday, just days after it tested a new-generation long-range ballistic missile, semi-official Fars News Agency reported. The photos from the Islamic Revolution Guards Corps (IRGC) Aerospace Force showed a tunnel dug about 1,640 feet under a mountain.
The broadcast was reportedly the first-ever declaration of the existence of such a facility. The photos showed a depot of long-range Qadr and Shahab ballistic missiles, according to Fars.
The test-fire of the new precision-guided ballistic missile on Sunday most likely violated U.N. Security Council Resolution 1929, according to which Iran cannot engage in any activity related to ballistic missiles, CNN reported, citing an American official. However, Iran may not have violated the nuclear deal it signed with the six world powers, the U.S., China, France, Germany, Russia and the U.K., the official added.
"As of next year, a new and advanced generation of long-range liquid and solid fuel missiles will replace the current products," Brig. Gen. Amir Ali Hajizadeh told CNN, adding: "The missiles in various ranges are mounted on the launchers in all bases and [are] ready to be launched."
Hajizadeh said the facility was just one of the "numerous missile bases" in the country. Earlier this month, Hajizadeh said all military bases in the Middle East, owned by the U.S., were within the range of Iran's missiles.
The latest pictures of the country's underground base come soon after the Iranian parliament passed a bill Tuesday approving the deal on the country's nuclear program. Under the Joint Comprehensive Plan of Action (JCPOA) -- reached in July after protracted negotiations -- crippling sanctions against Iran will be lifted in exchange for the country limiting its sensitive nuclear program.
© Copyright IBTimes 2023. All rights reserved.