Iran Eyes $50B In Foreign Investments To Fuel Economy Post Removal Of Sanctions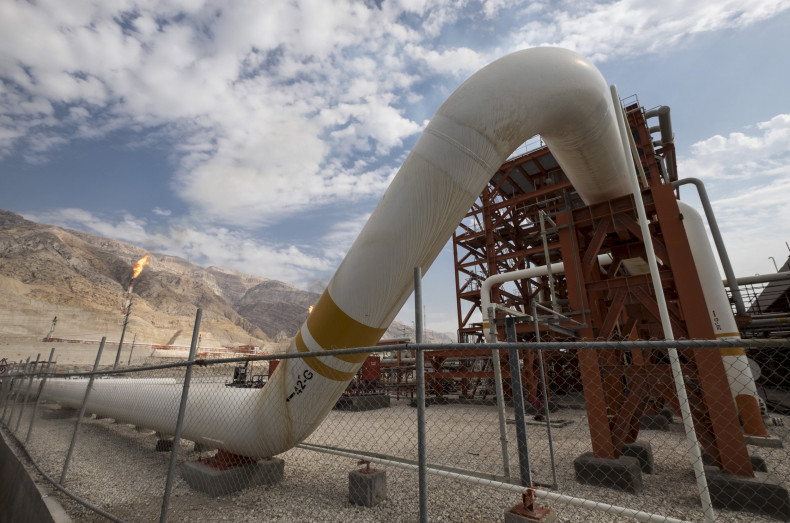 Iran expects foreign investments worth $50 billion to drive financial resurgence in an economy that has suffered Western sanctions for a decade, said Valiollah Seif, the country's central bank governor. Iran's $400 billion economy has attracted initial interest from some Western investment firms, which are looking to benefit from the country's relatively untapped markets and its massive oil reserves — home to 10 percent of the world's proven crude oil reserves.
"Our country can absorb a great deal of foreign investment, considering its potential," Seif told Bloomberg Wednesday at his office in Tehran, just days after financial sanctions were lifted last weekend. "I think more than $50 billion per year isn't far-fetched," he added.
While falling crude oil prices would cap Iran's expansion at less than 3 percent in the Persian year that ends this March, Seif predicted that growth could accelerate to between 5 percent and 6 percent in the following Iranian year through March 2017.
The following months will see moves toward normalization of Iran's currency regime and financial system, Seif reportedly said. The governor also commented on the re-entry of Iranian banks into the global system, saying that most lenders have submitted the necessary paperwork to the Society for Worldwide Interbank Financial Telecommunication and should practically be reconnected within a few days.
Seif told Bloomberg that Iran will consider raising funds on international debt markets in the future via a euro-denominated bond issue.
However, industry watchers maintain that excessive red tape, lack of transparency, and powerful domestic lobbies could delay inclusion of foreign players in the market.
"Iran has been under sanctions so a lot of international business practices are not as common there as they are in other emerging markets," Farhad Alavi, managing partner at Washington-based Akrivis Law Group, told Arab Times, a Kuwaiti newspaper.
Economy Minister Ali Teyyeb-Nia reportedly said Monday that the government was trying to "remove laws that obstruct business." This will not be a small task, he said, adding that there are about 182,000 items of business regulation.
© Copyright IBTimes 2022. All rights reserved.