Iran To Get $32B Of Unfrozen Assets After Lifting Of Sanctions: Central Bank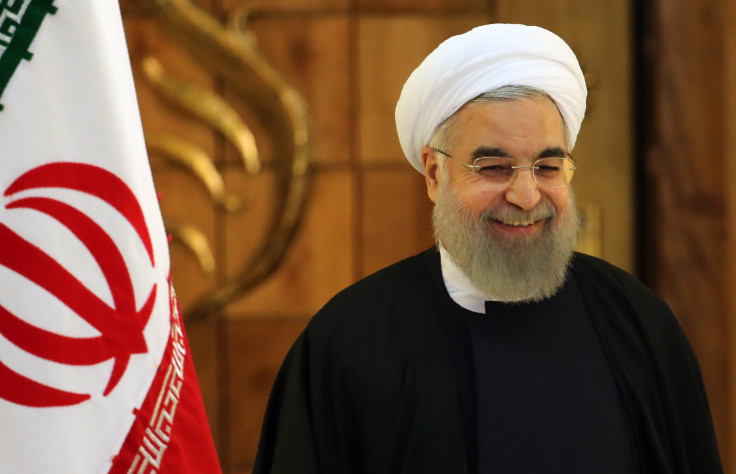 Iran is set to receive $32 billion in assets after Western sanctions against the country were lifted over the weekend, Iranian central bank Chief Valiollah Seif said Tuesday, according to the Agence France-Presse. An estimated $100 billion of the country's assets have been frozen after the international community enforced sanctions over Iran's disputed nuclear development.
Quoted by state television, Seif said that $28 billion of the amount would go to the Central Bank and $4 billion "will be transferred to the state treasury as the share of the government."
The value and release of Tehran's frozen funds has become a political hot topic, with varying estimates of the total value of the assets. While Seif announced that Iran should expect somewhere around $27 billion in unfrozen assets, Gholamreza Mesbahi Moghaddam, former governor of the Central Bank of Iran, put the total figure at $130 billion in July last year.
Seif later wrote a public letter to President Hassan Rouhani to clear the discrepancy, underlining that "though the total amount of foreign reserves is $107 billion, only $26 billion will be usable."
Sanctions against Iran were lifted Saturday after the International Atomic Energy Agency, the U.N.'s nuclear watchdog, issued a report verifying that Iran had implemented steps that significantly scaled back its nuclear infrastructure.
However, critics of the nuclear deal, which include many lawmakers in the U.S., and Israeli Prime Minister Benjamin Netanyahu, argue that it is not enough to prevent Iran from enriching its nuclear weapons facilities. Supporters of the sanctions against Iran have reportedly said that the windfall Tehran will receive post sanctions, could go into supporting the Bashar Assad regime in Syria and the Lebanese Shiite group Hezbollah.
The U.S. announced a fresh round of sanctions on Iran over its ballistic missile program Sunday.
© Copyright IBTimes 2023. All rights reserved.