Iran Hopes For Russian S-300 Missile System Delivery, Defense Minister Says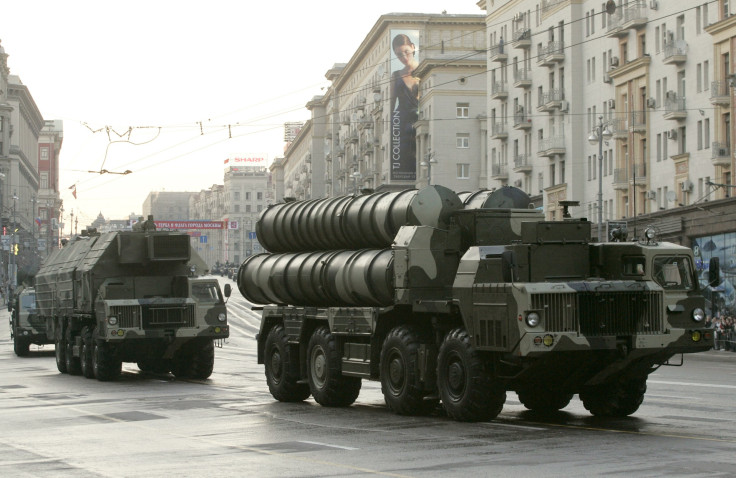 With the news that an old deal might be back on the table, Iran is ready for the delivery of an S-300 missile system from Russia, Iran's defense minister said Thursday. Hossein Dehghan, brigadier general and defense minister of Iran, said the status of the contract for the S-300 has been in question for some time, according to Russia Today.
"The issue of the S-300 system is an old one between Russia and Iran," Dehghan said to Russia Today. "We had already signed a contract with Russia for the purchase of this system. Six years ago, the Russian president suspended the contract. Naturally, we have been asking for the contract to be performed ever since."
Recent reports have suggested that Russian President Vladimir Putin has decided to sell the Russian-made S-300 missile system to Iran. The S-300 is a long-range, surface-to-air defense system. Russia signed an $800 million contract with Iran to deliver the system in 2007, but the deal was put on hold in 2010, after protests from the U.S. and Israel. Dehghan said that Iran wants the contract to be honored, something the country has desired since Russia first suspended the deal.
"At that time, we sent some experts to Russia," Dehghan said to Russia Today. "They were trained on both the technical and the practical aspects of this system, and they returned to Iran. In addition, we prepared the proper structures for the system in Iran; in other words, we were ready to receive the system based on the contract that we had signed. Our position has always been to seek the performance of the contract."
While Putin might have lifted the ban on the sale of the S-300 system to Iran, the deal might not be on the immediate horizon. "I do not think that it is a matter of near future," said Sergey Ryabkov, Russia's deputy foreign minister, reported Russian news agency TASS Thursday. "It is far more important that a political and legal decision has been taken to open up such an opportunity."
Dehghan said to Russia Today there was no connection between the S-300 deal and the conflict in Yemen. It has been reported that Iran is providing arms to Shiite rebels in Yemen, which would put the country at risk for conflict with the U.S. and could make a resolution more difficult.
If the deal for the S-300 is eventually carried out, President Barack Obama said Tuesday on MSNBC's "Hardball," the U.S. would be able to "penetrate" any Iranian defense system, should it be necessary to destroy a suspected nuclear weapons program.
© Copyright IBTimes 2022. All rights reserved.
FOLLOW MORE IBT NEWS ON THE BELOW CHANNELS