Iran Nuclear Deal: Lifting Sanctions Could Transform Business For Pharmaceutical Companies, Ease Financial Roadblocks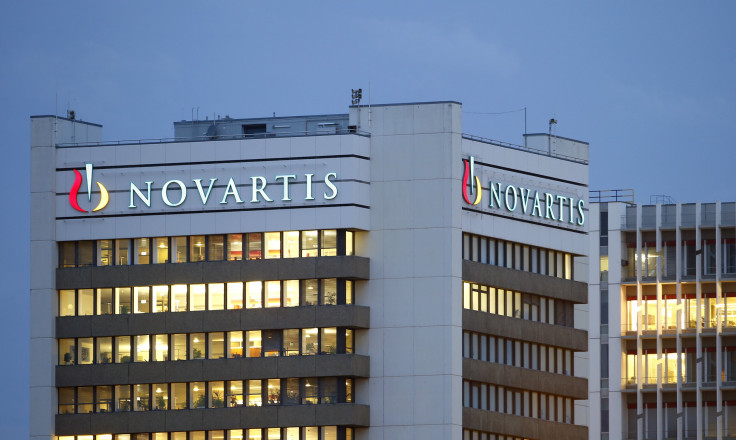 European and U.S. pharmaceutical companies have always been allowed to sell medicines and medical devices in Iran, even if they've been hesitant about doing so. But the nuclear deal reached Tuesday could be transformative, not so much by peeling back legal restrictions on the pharmaceutical industry, but rather by tearing down financial roadblocks that could make it significantly easier for companies to do business in Iran in a sector that analysts say is teeming with growth opportunities.
"It'll be easier to get paid," said Farhad Alavi, a Washington, D.C., lawyer who is an expert on sanctions law. "A lot of things will become logistically much easier."
Under the deal reached after nearly three weeks of negotiations between Iran and the group of countries known as the P5+1 -- Britain, China, France, Russia, Germany and the United States -- Iran would receive billions of dollars in sanctions relief, including its banks being allowed to rejoin the global economy, in exchange for curbing its nuclear program. It could take months, however, for sanctions to be rolled back, and if Iran violates the terms of the agreements, the restrictions would "snap back" into place.
Foreign drug companies already doing business in Iran consistently face roadblocks, such as the unwieldy banking transactions that often prevent them from getting paid promptly. Sanctions against Iran in recent years have functioned almost as a deterrent, because these companies must find authorized banks and intermediaries willing to handle funds from Iran, even when doing so is legal.
"The financial component of lawful sales of pharmaceuticals into Iran is very difficult," Les Carnegie, a partner at Latham & Watkins, a law firm in Washington D.C., said, referring to both U.S. and European pharmaceutical companies.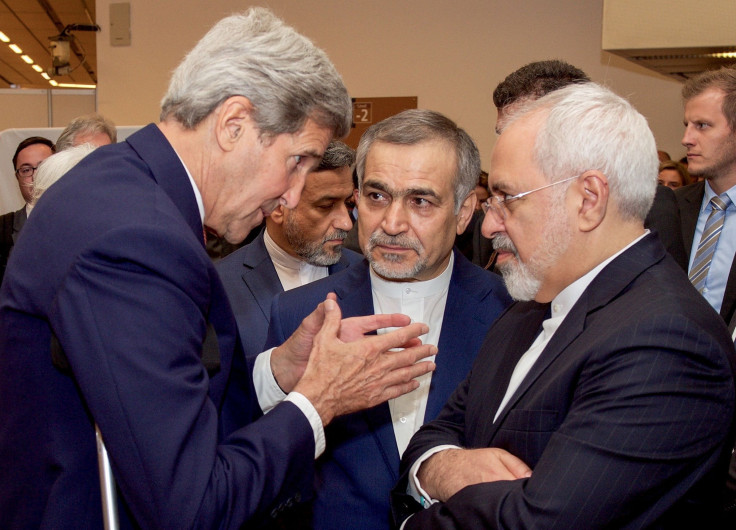 The United States has imposed increasingly severe sanctions on Iran since 1979. In the past decade, multilateral sanctions laid out in resolutions by the United Nations Security Council and the European Union extended those restrictions further as part of the broader effort to force Iran to roll back its nuclear program. They targeted Iran's economy in particular, effectively cutting it off from global markets in 2012 by forbidding the purchase of Iranian oil or gas and banning international financial transactions with certain Iranian banks. The U.S., meanwhile, essentially gave international companies the choice of doing business with Iran or with the U.S. -- not both.
Medicines and medical devices have long been exempt from these restrictions. Since 2001, a program under the Trade Sanctions Reform and Export Enhancement Act allowed U.S. companies to obtain a license that would allow them to sell selected medicines to selected Iranian entities. Companies faced limitations and bureaucratic hurdles, but such business was hardly forbidden. In 2012, a change in the rules relaxed the process further by issuing general permission, rather than specific licenses, for pharmaceutical companies to sell basic medicines in Iran -- provided they abide by certain restrictions.
But when they tried to do business in Iran, restrictions on banks nevertheless constituted a "big headache" for pharmaceutical companies, Xanyar Kamangar, a founding partner of the asset management and corporate finance company Griffon Capital, said.
Nervous Exploration
Novartis, a Swiss drug company that is one of the biggest in Europe, has two offices in Tehran. In April, it sent a representative as part of a group of Swiss delegates to Iran to explore economic opportunities there, Swiss media reported. Novartis partners with a local Iranian firm to handle local production and distribution, but it has refused to share how it manages financial transactions in a country where banks cannot use the international Swift banking system to transfer funds.
The banking question induces anxiety among banks, too, which are afraid of violating U.S. sanctions, Ardavan Amir-Aslani, a lawyer in Paris, told Bloomberg. After all, punishment for breaching such laws is not an empty threat. In January 2013, Novartis revealed that its Alcon unit was under investigation by the U.S. government for exporting products to Iran and other countries that have been hit with sanctions.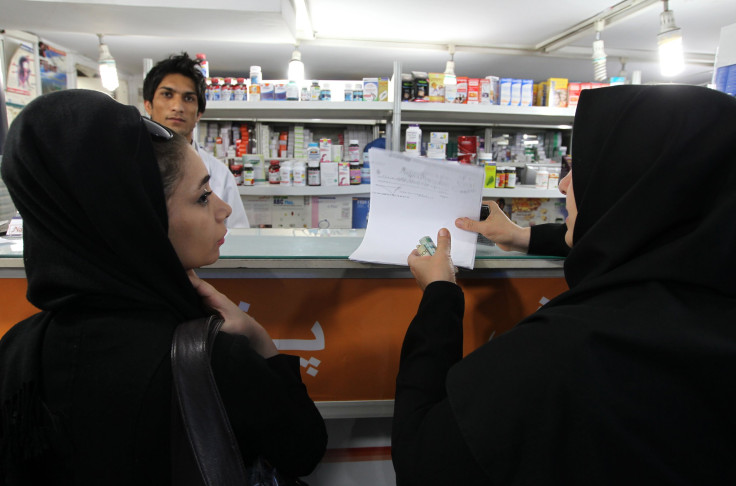 "Novartis is following developments relating to Iran closely and is committed to providing access to medicines for patients in full compliance with applicable U.S., EU and Swiss economic sanctions and regulations," Eric Althoff, a spokesman for Novartis, said Wednesday. "We remain open to possibilities that would further benefit patients in the country, in compliance with applicable laws and regulations." He added that it was too soon to ascertain how eased sanctions could affect business.
Roche, a pharmaceutical company headquartered in Switzerland that makes diagnostic and therapeutic products, has two offices in Tehran. Roche Pars Limited became a legal entity in Iran in August 2013, after nine years of going through an agent there, according to a March 2014 story on Roche's website, with both Pharma and Diagnostics divisions operating in the Islamic republic.
"It is too early for us to speculate on any immediate business impacts related to the relaxation of sanctions," Claudia Schmitt, a spokeswoman for Roche, said Wednesday. She said the company had 35 employees in the pharmaceutical division in Iran, where it had two local companies manufacturing drugs, including for cancer and infectious diseases. "We will continue to be committed to our presence in the Iranian pharmaceutical market to ensuring access to our medicines for Iranian patients," she added.
Abundant Opportunities
Many contend that banking restrictions have been a severe enough deterrent that Iranians cannot get the medicines they need. Even though medicines and medical devices are technically exempted from sanctions against Iran, in reality, these allowances collapse in the face of stringent limitations on transactions with Iranian banks, Siamak Namazi, a consultant and a former fellow at the Woodrow Wilson Center for International Scholars, said in an interview with LobeLog in 2013.
"Iran can in theory purchase Western medicine, but in practice it is extremely difficult to pay for the lifesaving drugs it needs," he said.
That could change if the sanctions are eased. Not only would pharmaceutical companies expand their offerings from low-tech, high-volume medicines to more complex and expensive drugs, but Iranian drug manufacturers would also start to gain the technology and the materials to produce these medicines on their own, Griffon's Kamangar said.
Even if sanctions were lifted, it would take time for business to reap the benefits of the changes. Sending medicines to Iran would not be the same as exporting them to, say, Germany, Alavi pointed out. Still, he said, "This is one step closer to normalcy."
© Copyright IBTimes 2023. All rights reserved.