Iran Nuclear Deal: Tehran Removes Core From Plutonium-Producing Arak Reactor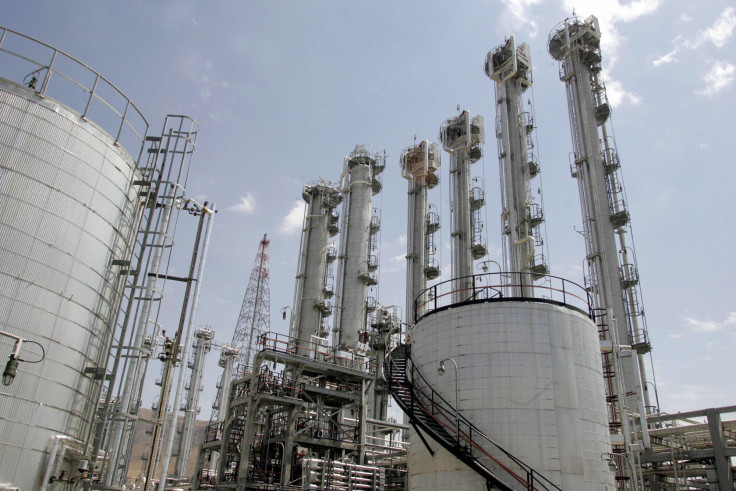 Iran has removed the core of its heavy water nuclear reactor at Arak and filled it with cement as part of its efforts to fulfill its obligations under the nuclear deal finalized in July, the country's official Fars news agency reported Monday. Under the international agreement, Iran had agreed to reconfigure the Arak reactor so that it was no longer capable of yielding nuclear weapons-grade plutonium.
Once the International Atomic Energy Agency (IAEA) confirms that the core has been removed successfully, it would bring Iran closer to relief from crippling economic sanctions that have long stifled the country's economic growth.
"Following the IAEA approval, Iran's Foreign Minister Mohammad Javad Zarif and EU Foreign Policy Chief Federica Mogherini will issue a joint statement to declare that Iran has met its end of the bargain," Fars reported, quoting an anonymous source. "And then it will be the six world powers' turn to comply with their undertaking and remove the sanctions."
Iran has consistently denied that the Arak reactor, or any of its other nuclear facilities, are aimed at developing weapons and since the deal was finalized, it has also significantly reduced the number of centrifuges it uses to enrich uranium.
Under the terms of the Joint Comprehensive Plan of Action (JCPOA), signed between Iran and six world powers — the U.S., the United Kingdom, Russia, China, France and Germany — the Iranian government is also prohibited from building any more heavy water reactors for 15 years.
"Implementation of JCPOA will finish in the next seven days," Behrouz Kamalvandi, the spokesman for Iran's atomic energy agency, reportedly said, adding that Iran had met its commitments under the nuclear agreement "earlier than expected."
Iran is fast heading toward what negotiators have termed the "implementation day," when it will have met enough of its obligations to earn relief from sanctions. Speaking at a press conference in Prague Monday, Mogherini said that day could come "rather soon."
"There is not a set date yet. The date is going to be linked to the full implementation of all the steps that need to be taken for the implementation day to happen," Mogherini said. "I can tell you … that the implementation of the agreement is proceeding well, it's encouraging."
© Copyright IBTimes 2023. All rights reserved.
FOLLOW MORE IBT NEWS ON THE BELOW CHANNELS