Iran Promises Cautious Entrance To Oil Market After Sanctions Expire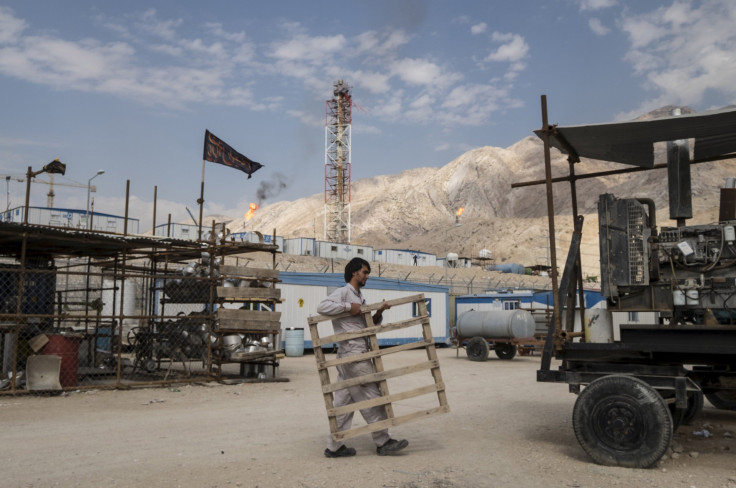 Iran will exercise "great caution" in increasing oil exports when economic sanctions are lifted early this year, a senior official said, promising not to put further pressure on slumping oil prices. "The decision on the amount of exports highly depends on the future condition of the market," said Mohsen Qamsari, director general of international affairs at the National Iranian Oil Co., Reuters reported. "We will raise our market quota steadily," he said.
Qamsari's comments came as OPEC and other oil producers anxiously await Iran's full entrance back into a surplus-riddled oil market. Crude prices have sagged 35 percent in the past 12 months amid a glut driven by competition between North American shale-oil producers and Middle East exporters.
Iran has indicated for months it intended to boost daily exports by 500,000 barrels a day when international sanctions are lifted, hiking them by 1 million barrels a day soon afterward. But the increase will occur "in a way to make sure the boosted production will not cause a further drop in prices," Qamsari said.
"We will exercise great caution to prevent a further decline in international prices and will adopt certain methods and strategies to this end," Qamsari said.
With Iran hosting the second-largest proved natural-gas deposits and fourth-largest proved oil reserves in the world, Iran has seen its oil exports halved from the level of 2.5 million barrels a day existing before the international community enacted sanctions over the country's disputed nuclear development. The U.S. and other world powers reached a deal with Iran in July to lift those sanctions.
In December, OPEC members maintained their current output goals after failing to reach an accord to stabilize prices. Venezuela has joined others in calling for meetings between OPEC and non-OPEC nations to stem the slide in crude prices, a proposal Iran has rebuffed, rejecting any threat to its market share. At full production, Iran is the second-largest OPEC oil producer.
© Copyright IBTimes 2022. All rights reserved.
FOLLOW MORE IBT NEWS ON THE BELOW CHANNELS