Iran, Saudi Arabia Hajj Standoff Continues As Top Saudi Cleric Says Iranians 'Not Muslims'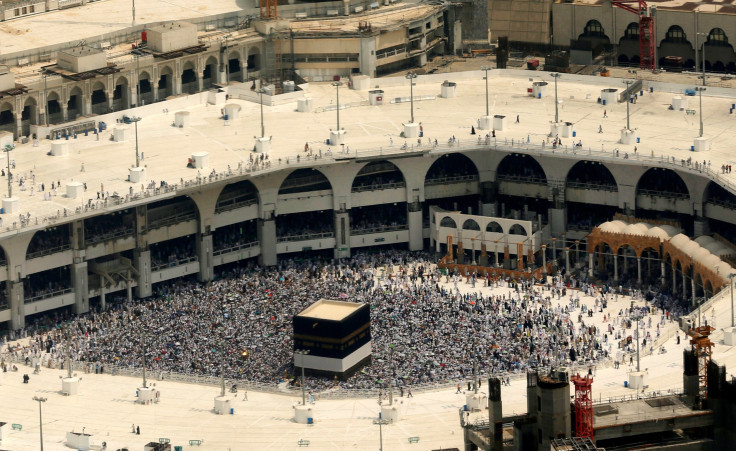 The long-ongoing spat between Iran and Saudi Arabia, the two regional powers in the Middle East and bitter rivals, just ratcheted up another notch. Saudi Grand Mufti Abdulaziz Al Sheikh, the country's top cleric, told a local newspaper Tuesday that Iranians were "not Muslims."
Al Sheikh was responding to comments made a day earlier by Iran's supreme leader Ayatollah Ali Khamenei, who issued a statement Monday slamming Saudi management of Islam's holiest sites — Mecca and Medina, both in Saudi Arabia.
In his statement, Khamenei extolled the hajj pilgrimage — a religious visit to Mecca required of every able Muslim who can afford the trip — before tearing into Saudi Arabia for its management of the pilgrimage, especially the stampede last year that, according to non-Saudi counts, killed over 2,400 people. Of those who died, Iran said 464 were its citizens — the highest number for any one country.
Saudi Arabia, however, has maintained the death toll was 769.
Khamenei went on to call the Saudi royal family "disgraced and misguided people who think their survival on the throne of oppression is dependent on defending the arrogant powers of the world, on alliances with Zionism and the U.S. and on fulfilling their demands. And on this path, they do not shy away from any treason."
He added: "Those who have reduced hajj to a religious-tourist trip and have hidden their enmity and malevolence towards the faithful and revolutionary people of Iran under the name of 'politicizing hajj,' are themselves small and puny satans who tremble for fear of jeopardizing the interests of the Great Satan, the U.S."
Khamenei also asked Muslims across the world to "fundamentally reconsider the management of the two holy places and the issue of hajj."
Reacting to Khamenei's statement, Al Sheikh said the accusations by Iran were "not surprising" because being descendents of Zoroastrians, Iranians were "not Muslims" and that their "enmity to Islam, especially the Sunnis, is very old."
Iran is majority Shiite Muslim, while Saudi Arabia has mostly Sunni Muslims.
At this year's hajj, there will be no pilgrims from Iran, a first in almost three decades. According to Saudi Crown Prince Mohammed bin Nayef, Iran made "efforts to politicize hajj and convert it into an occasion to violate the teachings of Islam, through shouting slogans and disturbing the security of pilgrims."
He added that his country "spared no effort to provide state-of-the-art services for the safety, comfort and security of all pilgrims," but that Tehran's "unacceptable" demands, such as the right to demonstrate, "would cause chaos."
Iranian citizens travelling for the pilgrimage from other countries would still be welcome, Riyadh said.
Iran and Saudi Arabia have long jockeyed for regional prominence, and currently support opposing sides in the conflicts in Syria and Yemen. Diplomatic relations between the two countries reached a new low earlier this year when Riyadh recalled its diplomatic staff from Tehran after protesters in Iran attacked the embassy and a consulate in reaction to the Saudi execution of a prominent Shiite cleric.
© Copyright IBTimes 2023. All rights reserved.