Iran Sends Ships Toward Blockaded Yemen Port, Raising Fears Of Escalating Conflict With Saudi Arabia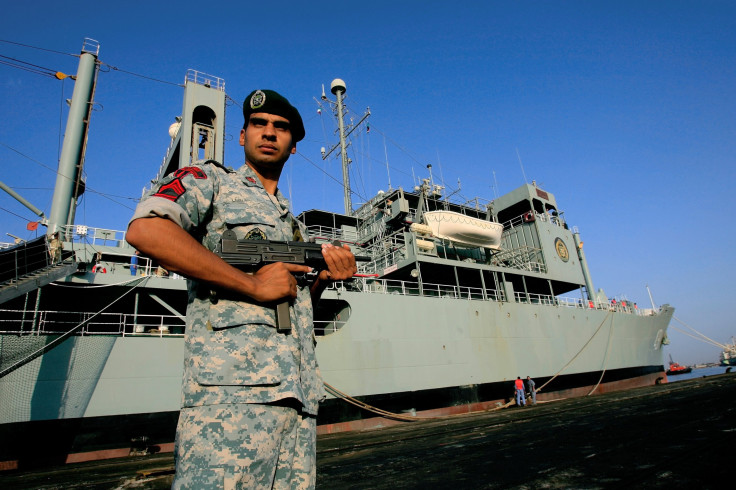 Iran is sending a small armada of naval vessels toward Yemen, sparking concern among U.S. defense officials that a naval conflict between Iran and Saudi Arabia could escalate the Yemen conflict from a proxy war into a full-scale international conflict, according to media reports.
U.S. officials told The Hill that a group of seven to nine ships, some of which were equipped with weapons, were being sent from Iran toward the Yemeni port city of Aden, which is currently controlled by the Houthi rebels, who are supported by Iran.
The Saudi-led coalition, which has been conducting a campaign of airstrikes against the rebels for four weeks, currently has had Aden under a naval blockade, raising concerns of a possible conflict, should Iranian craft try to enter the port.
Officials said the new deployment raised particular concerns, as the Iranians were not trying to conceal it. Instead, they appear to be trying to "communicate it" to the U.S. and its allies in the Gulf.
The U.S. has expanded its role in supporting the Saudi-led coalition taking action in Yemen in recent weeks. It has ramped up the level of intelligence support it provides, and has commenced refueling Saudi planes involved in airstrikes in the country.
In addition, the U.S. also vets military targets for the coalition, and the country's Navy, which has seven combat vessels in the region, has begun searching vessels in the region for arms bound for the rebels. It is not, however, participating in the blockade of Yemen.
Other coalition states, as well as Saudi Arabia's ally Pakistan, have contributed ships to the naval force active off the coast of Yemen.
Saudi Arabia's spearheading of the international coalition taking action in Yemen reflects the country's concern that the rapid rise of the Houthis, who are allied with Iran, could signal a rise in Iran's influence in the region. Saudi Arabia and Iran have had fraught diplomatic relations for many years.
© Copyright IBTimes 2023. All rights reserved.
FOLLOW MORE IBT NEWS ON THE BELOW CHANNELS