Iran Sinks Mock US Aircraft Carrier In Military Drills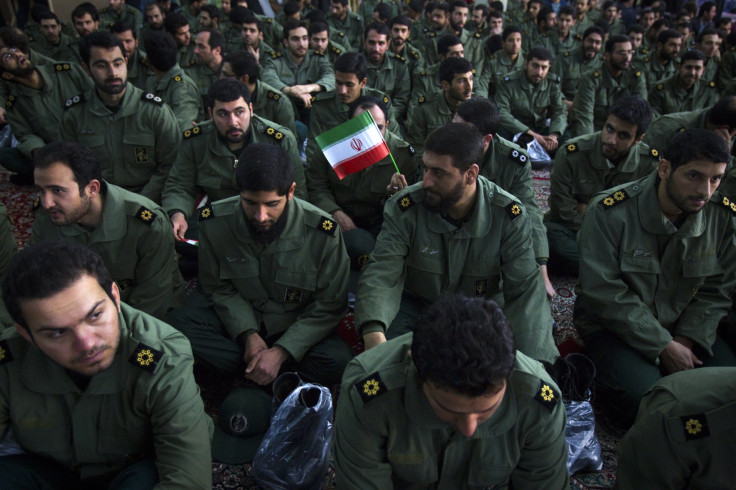 Iran's armed forces on Wednesday began staging a major three-day naval drill in the Persian Gulf, including a simulated strike on a mock U.S. aircraft carrier. The move is seen as Tehran's attempt to assert its military might in the strategically critical Strait of Hormuz, Reuters reported.
Iran's elite Revolutionary Guard forces held the drill, dubbed Great Prophet 9. The opening event was the mock sinking of a U.S. Nimitz-class aircraft carrier, which was swarmed by a number of gunboats.
"American aircraft carriers are very big ammunition depots housing a lot of missiles, rockets, torpedoes and everything else," the Guard's navy chief, Admiral Ali Fadavi, said on Iranian state TV, The Associated Press reported.
The state-run network also showed footage of missiles fired from the coast, a mine-laying operation and a drone being shot down. A Revolutionary Guard official called it a "message of peace" to all countries in the region, Iranian publication Mehr reported.
"However, at the same time, it is a crushing response to those who want to become invaders or to violate rights and the territorial integrity of other countries," the official said ahead of the drills.
The area where the drills are being held are of strategic importance, with 30 percent of all seaborne oil trade flowing through the Hormuz strait, making it the "world's most important chokepoint," according to the U.S. Energy Information Administration.
U.S. officials were reportedly unfazed by the simulated aircraft carrier attack. "We're quite confident of our naval forces' ability to defend themselves," Commander Kevin Stephens of the U.S. Navy's 5th Fleet told AP. "It seems they've attempted to destroy the equivalent of a Hollywood movie set."
© Copyright IBTimes 2023. All rights reserved.