Iran-US Relations: Obama Demands Release Of 3 American Detainees By Iranian Government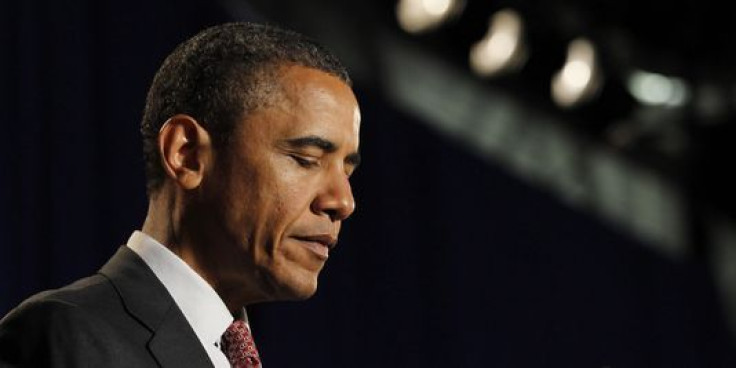 U.S. President Barack Obama demanded the immediate release of three American detainees in Iran and called on the Iranian government to help find a fourth American who went missing in the Middle Eastern country eight years ago, the White House said Friday. Obama's statement came during Nowruz, the Iranian New Year.
"It is a time for reuniting and rejoicing with loved ones and sharing hopes for the new year," Obama said in a statement Friday. "Today, as families across the world gather to mark this holiday, we remember those American families who are enduring painful separations from their loved ones who are imprisoned or went missing in Iran."
Saeed Abedini, an Iranian-American Christian pastor from Idaho, was jailed in Iran in 2013 for threatening national security by setting up home-based Christian churches in the country. Abedini, who has a wife and two young children in Boise, has so far served two and a half years of his eight-year prison sentence.
Amir Hekmati, a former U.S. Marine from Michigan, was arrested in Tehran while visiting his grandmother in 2011. Hekmati was convicted of espionage. His family in Flint and the U.S. government deny his guilt.
Jason Rezaian, the Washington Post's bureau chief in Tehran, has been held in Iran for nearly eight months on "vague charges," Obama said. Rezaian is an Iranian-American dual citizen of Marin County, California.
Robert Levinson, a private detective and former FBI agent, went missing in 2007 from Kish Island, an Iranian resort in the Gulf. Levinson was a source for the U.S. Central Intelligence Agency when he disappeared, according to Reuters.
Obama made the statement amid deadlocked negotiations over Iran's nuclear program and lifting economic sanctions. Iran and six world powers are scheduled to resume talks next week, aimed at curbing Iran's sensitive atomic research in exchange for eased sanctions, Reuters reported.
The United States and Iran severed diplomatic ties after the 1979 Iranian Revolution, when a U.S.-backed monarch was ousted and replaced with an Islamic republic, predominately Shiite. The United States has had an embargo on all trade with Iran since 1995.
Iran has been on the U.S. Department of State's terrorism list since 1984, and Hezbollah -- Lebanon's Shiite organization and militant group funded, trained and controlled by Iran's Shiite government -- was added to the list in 1997. Earlier Friday, former CIA director Gen. David Petraeus said the Iranian regime posed a greater threat to Iraq's long-term stability than the Islamic State group, which has seized large swaths of territory in Iraq and Syria since last year.
"I would argue that the foremost threat to Iraq's long-term stability and the broader regional equilibrium is not the Islamic State; rather, it is Shiite militias, many backed by — and some guided by — Iran," Petraeus said in written comments to the Washington Post on Friday. "Longer term, Iranian-backed Shia militia could emerge as the preeminent power in the country, one that is outside the control of the government and instead answerable to Tehran."
© Copyright IBTimes 2023. All rights reserved.