Iranian Aid Agency Looted In Somalia After African Nation Cuts Ties With Tehran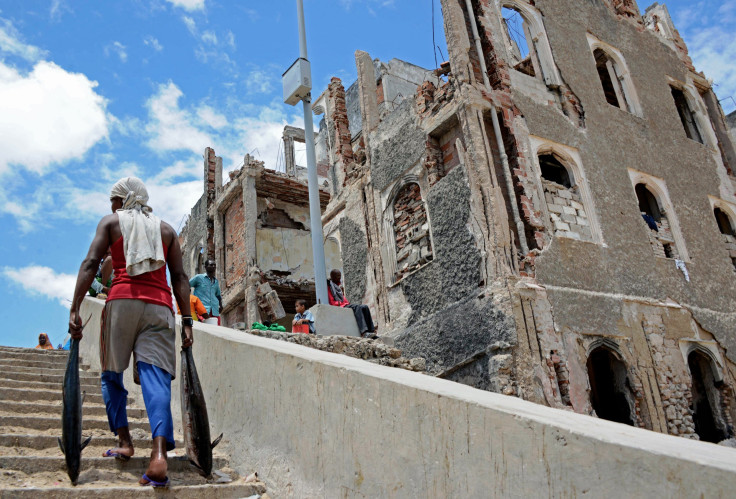 An Iranian aid agency was looted Tuesday in Somalia's capital of Mogadishu, five days after the Horn of Africa nation severed diplomatic relations with Tehran. Unidentified gunmen as well as local residents ransacked the compound, stealing computers and other equipment. Somali authorities arrested seven people, according to News24.
"Investigations are underway about who organized the looting," Somali security official Mohamed Hassan told the South Africa-based news agency.
A Somali aid worker, who declined to give his name, told News24 that Iranian property in the country has become vulnerable to such incidents since the Somali government joined Saudi Arabia and other nations in cutting ties with Tehran. Somalia's Foreign Ministry accused Iran of trying to destabilize the African country and said it has recalled its acting ambassador to Iran.
"This step has been taken after careful consideration and in response to the Republic of Iran's continuous interference in Somalia's internal affairs," Somalia's Foreign Ministry said in a Jan. 7 statement obtained by the Associated Press.
Saudi Arabia announced Monday it was severing ties with Iran following an attack on its embassy in the Iranian capital of Tehran Saturday during protests against the execution of a Shiite cleric. Since then, Sudan, Bahrain, Djibouti and Somalia have followed suit. The Somali government last Wednesday condemned the attack on the Saudi Embassy, saying the incident "breaks the international treaty on diplomatic relations signed in Vienna in 1961," according to Shabelle Media Network in Mogadishu.
Already shaky, the Riyadh-Tehran relationship took a turn for the worse when Saudi Arabia beheaded prominent Shiite cleric Nimr Baqr al-Nimr on charges of inciting his followers to violence. Human rights groups said the cleric was executed for his political opposition to Saudi Arabia's Sunni kingdom. Al-Nimr was among 47 prisoners executed in Riyadh Jan. 2, according to AP.
Officials from both countries have defended their positions. Jaberi Ansari, a spokesman for Iran's Foreign Ministry, accused Saudi Arabia of "looking for some excuses to pursue its own unwise policies to further tension in the region," according to CNN. The spat has caused some nations to choose sides, while world powers weigh in.
The regional struggle between Saudi Arabia and its rival Iran, a predominately Shiite nation, for political and religious influence has played out for years. The two countries are supporting opposite sides in Syria's civil war, and Riyadh blames Tehran for the conflict in Yemen.
© Copyright IBTimes 2023. All rights reserved.