Iran's Revolutionary Guard, Not Navy, Responsible For Seizing Cargo Ship In The Strait Of Hormuz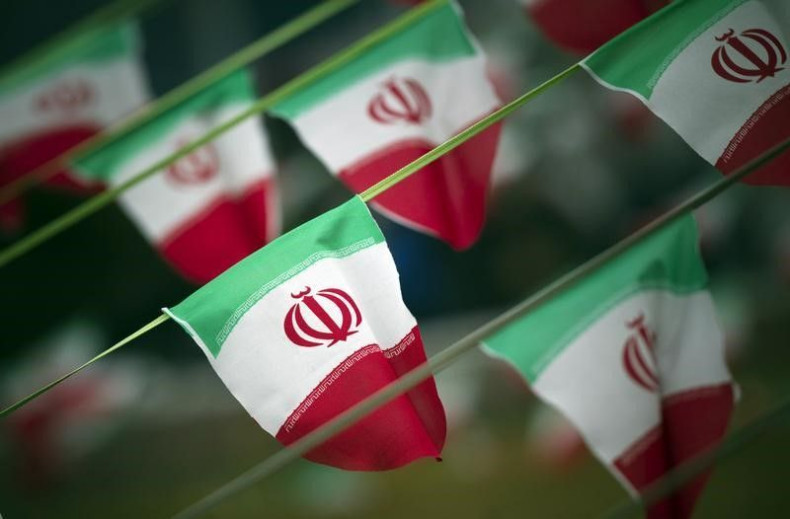 The Iranian Revolutionary Guard Council is being held responsible for the seizure of a Marshall Islands-flagged cargo ship that was navigating through the Strait of Hormuz in international waters on Tuesday. The seizure of the Maersk Tigris by the hard-line Revolutionary Guard threatens to have wider implications on the nuclear negotiations between Iran and the international community. But if IRGC involvement is confirmed, that would put the onus for the act on an organization that, while part of the Iranian state, is separate from the nation's regular armed forces and may not be as accountable to the government, now negotiating a nuclear deal.
The organization is known to exercise strong behind-the-scenes control in Iranian affairs and has expressed concerns over the possible nuclear deal, said Jim Phillips, senior research fellow for Middle Eastern studies at the Heritage Foundation, a conservative-leaning think tank in Washington.
"The Revolutionary Guards have historically taken a much more aggressive posture not only with international shipping but also with U.S. Navy ships," Phillips said. "They also may see this as an opportunity to provoke a crisis and derail the nuclear negotiations."
The Revolutionary Guard, which has its own army, navy, air force and intelligence units apart from Iran's traditional military branches, has a history of boarding and seizing ships.
In March 2007, eight British military personnel were detained for 13 days by Revolutionary Guards, who accused the group of straying into Iranian waters while patrolling the Shatt al-Arab waterway that divides southern Iran from Iraq. That followed a similar incident in June 2004, when eight British personnel were held for three days after their capture in the same waterway. On both occasions, Iran said that the release of the captives was a gift to the people of the United Kingdom.
While the nationality of the sailors on board the Maersk Tigris is unknown, the fact that the ship flies the flag of the Marshall Islands has unexpected and unusual implications for Iran.
According to the Compact of Free Association treaty, the U.S. government has "full authority and responsibility for security and defense matters in or relating to the Republic of the Marshall Islands." It is not yet clear how the treaty might affect any negotiations to free the crew, which consists of about 30 sailors, and retrieve the ship.
On Tuesday, the U.S. Navy reported that the destroyer USS Farragut had been deployed to the international waters close to where the Tigris had been seized.
"If the regime doesn't de-escalate this quickly, then this may turn out to be a purposeful provocation to derail the talks, but my guess would be that Iran will seek to find a face-saving solution pretty quickly," Phillips said.
© Copyright IBTimes 2022. All rights reserved.